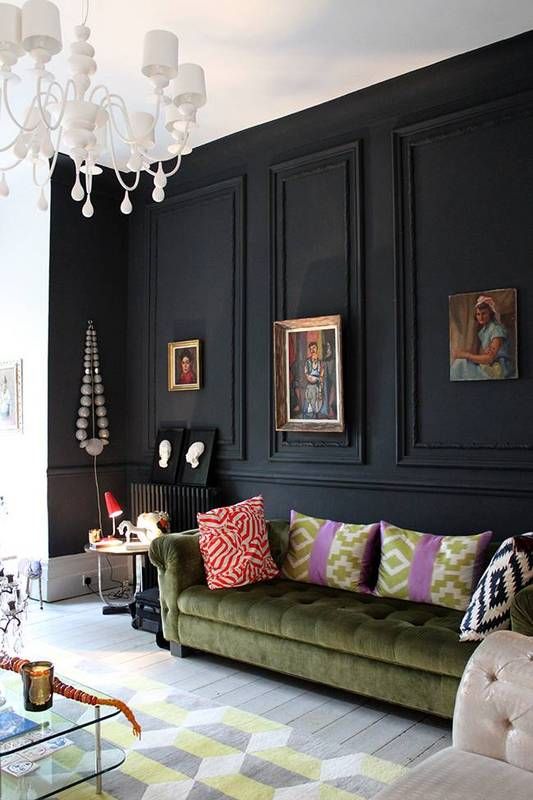 26 Gorgeous Living Rooms With Black Walls
gorgeous living rooms with black walls cover Color is a gorgeous thing to make a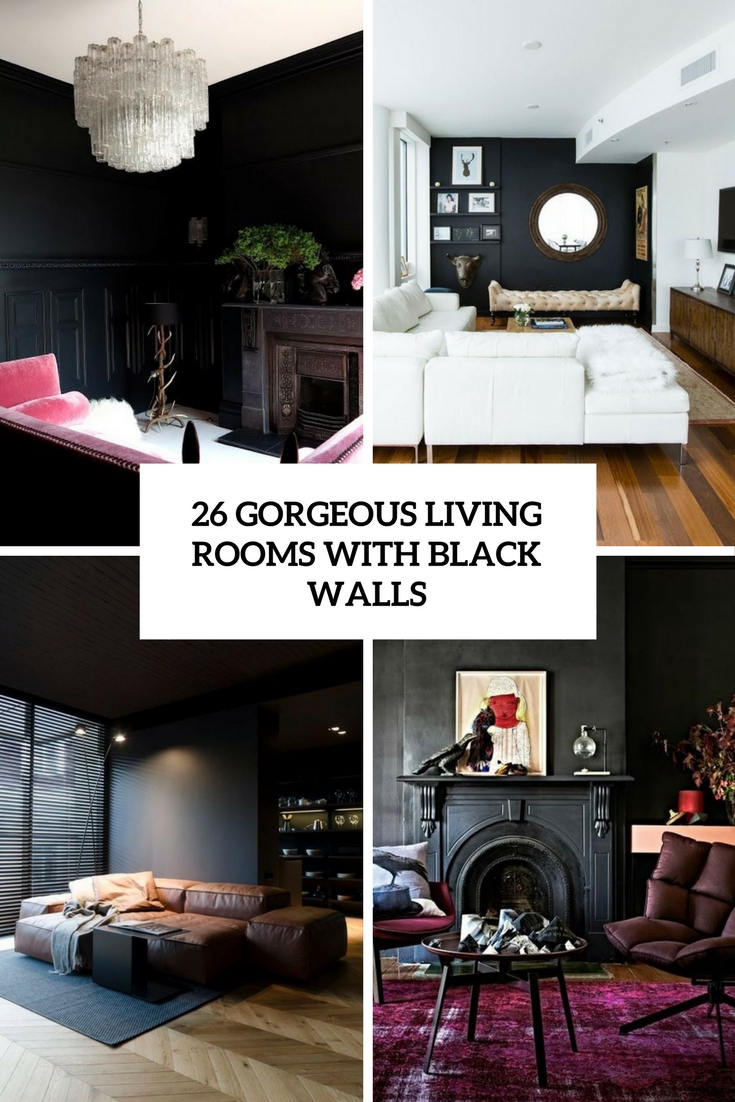 Color is a gorgeous thing to make a statement, create an ambience or a mood, highlight various touches. Depending on the color you choose, you can achieve various effects and looks, and today we'll see how to rock black in the interior. We've already shown some ideas for rocking black walls in bedrooms, and today we are sharing living rooms.
Black is a perfect color because it's timeless and can blend with any other colors, black will never go out of style. A black statement wall can fit any room, from pop art to Scandinavian, and it will make your interior stand out. It doesn't mean that your interior will be gloomy, you can go for neutrals or bold color with all the rest of details and decorations. Moody interiors are incredibly trendy now, and if you want to create such a living room, black walls are your choice. They will create a dark and relaxing ambience, which is very inviting. Let me show you some examples to get inspired.
A Statement Black Wall
A statement black wall is a popular idea to rock, it fits a modern, luxurious, boho, eclectic, pop art or a Scandinavian space. Such a wall can be done with wood, panels, wallpaper or just paint, and it should be the wall that you first see upon entering the room or the fireplace wall. If you want the wall to stand out, go for a neutral space with light-colored walls and furniture. Another idea is to rock bold colors like red, pink, purple, emerald and orange but these can be just accessories or details bot to make the room overloaded with color.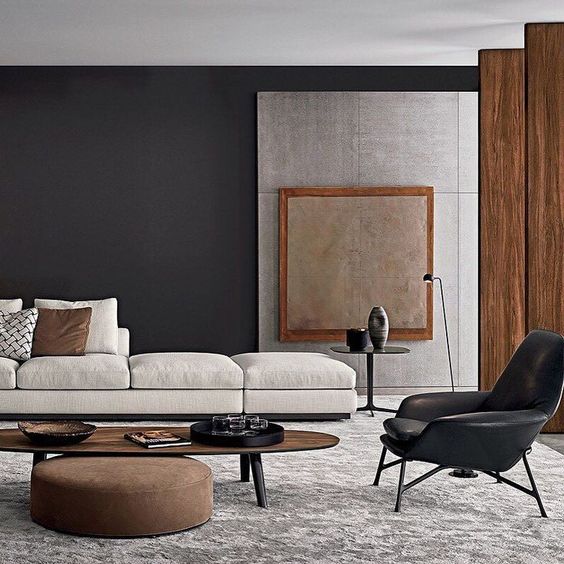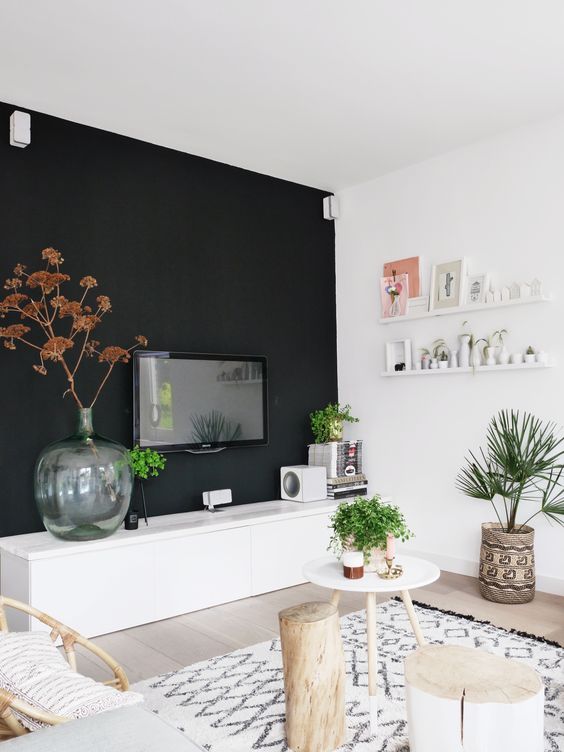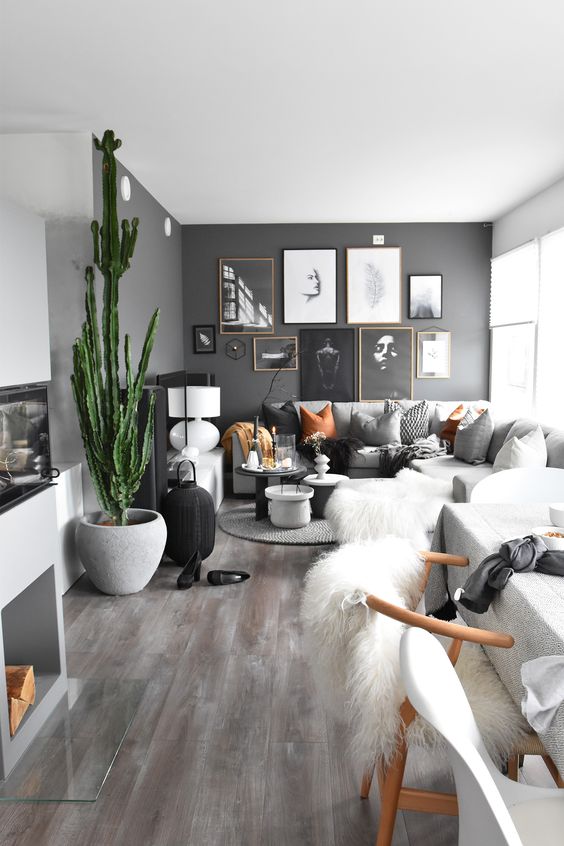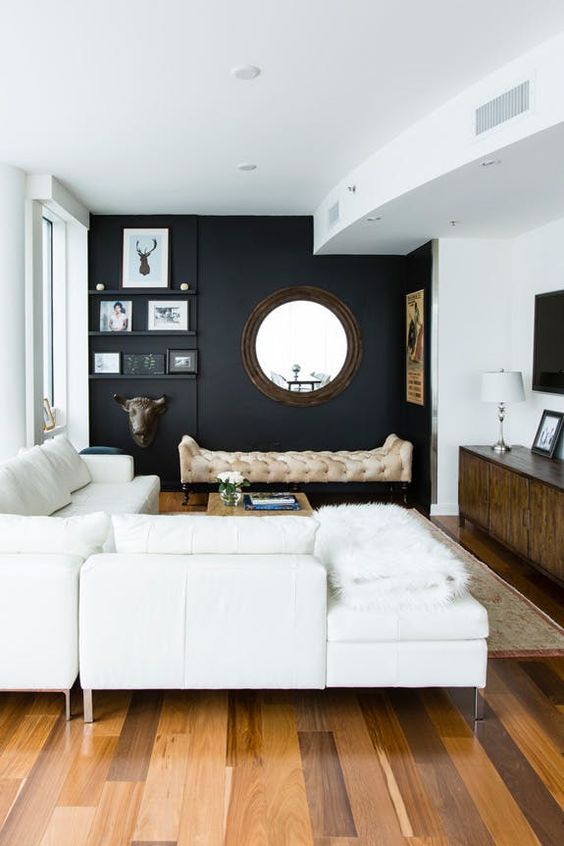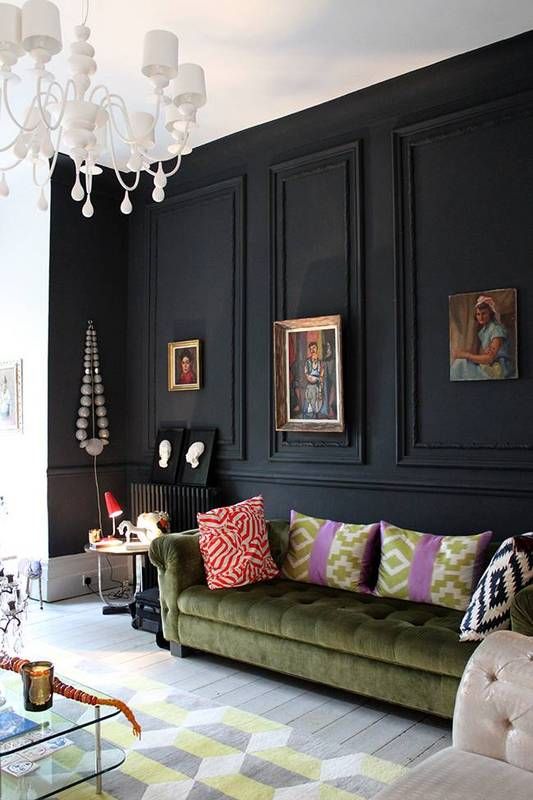 Several Black Walls
Black walls are perfect for moody spaces, this is classics, which is easy to combine with other colors. Rock black walls and then add furniture and touches of the style you've chosen. A minimalist space will look cool with bold minimal furniture and geometric touches, a refined glam space requires crystal chandeliers, molding, vintage furniture and some brass touches. If it's a masculine space, we recommend rocking leather furniture, faux fur and gorgeous pendant lamps. Get more ideas below!