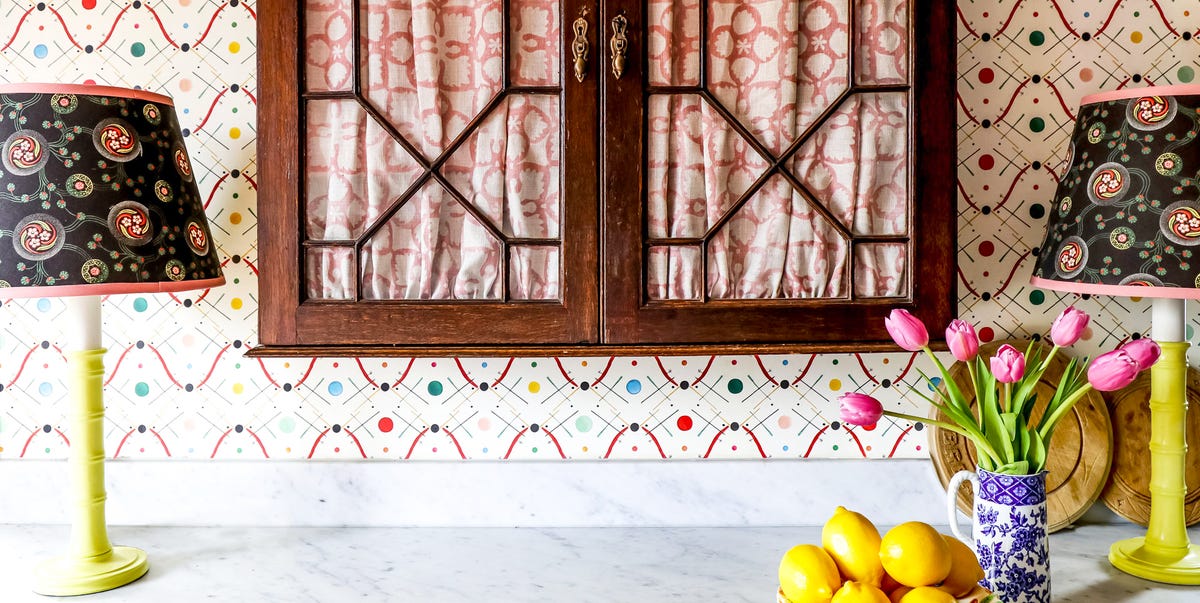 30 Easy Summer Decorating Ideas
Anna Spiro Design Now that it's officially May, summer is just around the corner. And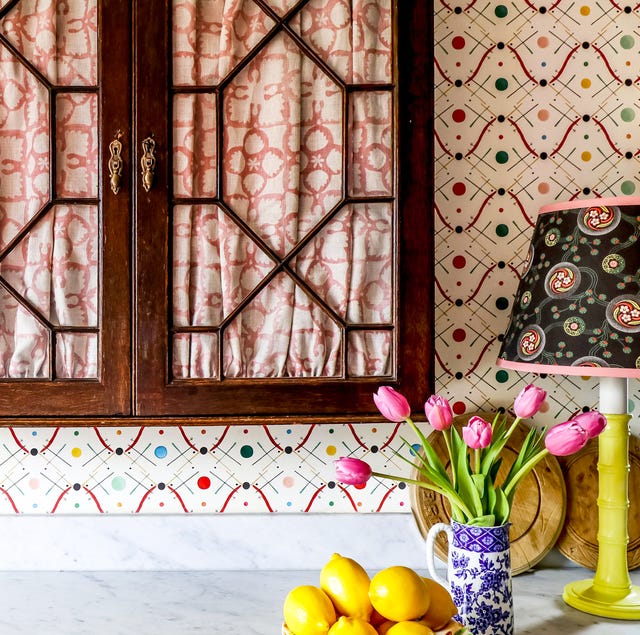 Anna Spiro Design
Now that it's officially May, summer is just around the corner. And while we may not be able to jet off to some faraway waterfront locale, we can still get in on the easy summertime living with the right decorating decisions. Ready to dress your home up for a summery staycation? Ahead, discover 30 easy summer decorating ideas that'll lighten the look of your home for warm-weather months and vacation vibes.
1 of 30
Keep It Light With White
Paint everything white, from the walls to the furniture and then use cream, sand, or white textiles. Here, interior designer Tamsin Johnson added some darker shades of gray with the bedding, but otherwise, everything is white or pale. The idea is to invite as much light into the room as possible.
2 of 30
Accessorize With Citrus
As simple as it may seem, decorating with a bowl of citrus fruits can do wonders to make an entire room feel brighter and more summery. Here, Anna Spiro Design opted for a bowl of eye-catching oranges.
3 of 30
Commit to a Floral Motif
Energizing colors, a mix of patterns and flowers everywhere—real, painted, and printed—make the living room "cheerful, bright and playful," says designer Krista Ewart of this California beach bungalow.
4 of 30
Add Pops of Color
Swap in graphic paintings, fresh flowers, or vibrant dishes for the fastest possible makeover. "I like all colors—soft, light, shimmery, deep," designer Ruthie Sommers says of her California beachy kitchen. "If you're ever stuck, lighten your lights and darken your darks to create contrast."
5 of 30
Treat Your Windows
Heavy drapes got nixed for knotted rope in a beach house by Erin Martin. Blue slag glass and industrial-baskets-turned-coffee-tables add the finishing coastal touches.
6 of 30
Bring Furniture Outdoors
An outdoor set-up like this shady spot by Stephen Shubel can function as a breakfast room, reading nook, or dinner table when the weather's nice.
7 of 30
Spotlight Coral Decor
Thanks to the tropical colors and materials interior designer Aldous Bertram incorporated, this NYC apartment feels more like a tropical island hideaway. We particularly love the lime green and pale coral color scheme, but if you're looking for an even subtler (and easier to steal) idea, display a piece of coral on your coffee table.
8 of 30
Hang Flowy Curtains
This Florida home has certainly perfected the idea of outdoor living. Gauzy panels by the pool add privacy, shield the sun, and keep mosquitoes at bay.
9 of 30
Incorporate Shells
This bathroom designed by Anna Spiro is giving us serious Amalfi Coast villa vibes. For a similar effect, contrast an antique, ornate gilt-framed mirror above the sink with shell motif mirror.
10 of 30
Amp Up the Bar
Fresh and fruity summer cocktails deserve a dedicated station. Whip up a mojito or mai tai at a well-stocked table, like the console in designer Amanda Lindroth's Bahamas house. "Every island house needs a fantastic, spilling-over bar," she says.
11 of 30
Paint the Furniture
Unifying a ragtag patio set is as easy as grabbing a bucket of paint. For a Florida home's oceanfront porch, decorator Tammy Connor coated the antique sofa and assorted chairs in a matching cloudy blue.
12 of 30
Compare and Contrast
Complementary shades can feel fresh—not jarring—when done correctly. The cool palette on this vacation house's enclosed front porch keeps the Florida heat at bay. For crisp contrast, Louis XVI-style chairs are covered in bright coral Ultra­suede, and the walls are painted in Benjamin Moore's Sweet Celadon.
13 of 30
Balance Beachy With Subtlety
Though this little living room corner designed by Tamsin Johnson feels distinctly summery, it would also hold up during the rest of the year. That's thanks to the whimsical, chic, and quirky pillow chairs. Their plush, retro design was inspired by 1960s Italian Rivera style. The jute rug, woven sconce and pale gray-green paint add a soft contrast for a balanced space.
15 of 30
Swap Out a Lamp Shade
Anna Spiro brightened up the moody olive green walls and dark antique dresser with a sunny pleated lampshade and an easy-going bouquet of flowers displayed in a pitcher.
16 of 30
Frame a Map
Nod to your hometown—or a favorite summer vacation spot—with a personalized chart, like this New York home's Shelter Island print.
17 of 30
Make the Trim Matter
Fresh cushions or pillows can change up an entire room, especially if you consider the details. "There's a nautical feeling to things like the trim on the curtains and the piping on the upholstery," T. Keller Donovan says of his Nantucket living room. "I was inspired by the look of lounge chairs on an old yacht and that great old 1930s pool furniture, both of which had contrast piping."
18 of 30
Polish an Outdoor Area With a Mirror
Hanging a mirror in an outdoor space or pool house can make it feel more like an actual, polished room. The tropical wallpaper, light green skirted vanity, and rattan accents in this space by Anna Spiro Design also assert a summery flair.
19 of 30
Set Up a Counter
If you can't splurge on an outdoor kitchen, an extra-wide window might do the trick instead. Designer Erin Martin extended the marble counter from a beach house kitchen to make alfresco dining easier.
20 of 30
Add a Canopy
Panels of pure white feel fresh, not heavy. Swathes of white eyelet make a grand statement in a Caribbean home's guest bedroom.
21 of 30
Pile on Pillows
At her Palm Beach house, Liza Pulitzer Calhoun simply covered the swinging daybed with a summery tablecloth and added a whopping 10 pillows for a welcoming nook.
22 of 30
Frame Your Florals
Impress guests by hanging your garden, like this chandelier of potted plants in an outdoor dining room. Plus, you'll have extra tabletop space for place-settings and party food.
23 of 30
Install a Fire Pit
Take inspiration from this dreamy New York backyard and create a fire pit for roasting s'mores or stargazing on clear nights.
24 of 30
Create a Napping Nook
At an elegant Florida home, a round opening in the pavilion roof offers a glimpse of the sky from the daybed. The easier solution for an outdoor bedroom? Just string up a hammock or bring out a lounge chair to catch some blissful ZZZs.
25 of 30
Arrange Backyard Flowers
Groupings of nosegays can be more romantic than one big vase full. Designer and gardener Carolyne Roehm recommends displaying them naturally, like the blooms just came from the garden.
26 of 30
Set Up a Picnic Table
Pack in extra settings at a long table with a pair of rustic benches like in this outdoor dining room.
28 of 30
Recover the Headboard
If flower power isn't your thing, add greenery with a statement piece. The botanical headboard delivers this bedroom's knockout punch.
29 of 30
Fly Some Flags
While the stars and stripes will do just fine on the Fourth, get creative with a festive banner. Designer Gary McBournie honored the roots of a Nantucket boathouse with sailing pennants strung across the living room.
30 of 30
Install an Outdoor Shower
Okay, this one requires time and a budget—but rinsing off sand, salt or sweat feels so much more refreshing under the open sky. And the whole family will enjoy it. (At this Sonoma house, even the golden retrievers use the outdoor shower.)
Advertisement – Continue Reading Below
This content is created and maintained by a third party, and imported onto this page to help users provide their email addresses. You may be able to find more information about this and similar content at piano.io
This commenting section is created and maintained by a third party, and imported onto this page. You may be able to find more information on their web site.