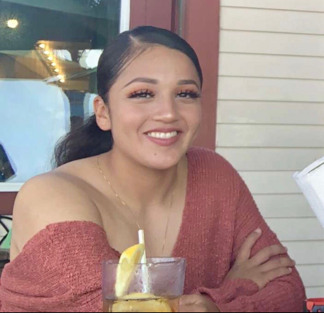 Guillen family, attorney visit Fort Hood, discuss gate renaming | Military
A gate at Fort Hood is set to be renamed in honor of a soldier
A gate at Fort Hood is set to be renamed in honor of a soldier who was murdered on post earlier this year.
Natalie Khawam, an attorney representing the family of Army Spc. Vanessa Guillen, said that she and members of Guillen's family were traveling to meet with Foot Hood officials, including Lt. Gen. Pat White and Maj. Gen. John B. Richardson, at 2:45 p.m. Tuesday.
A key purpose of the visit was to discuss the renaming of an entrance gate to the post in Guillen's honor.
Khawam provided a press release she received from Fort Hood, which stated that the designated gate leads to the 3rd Cavalry Regiment area where Guillen served.
Guillen, 20, was found dead at end of June in East Bell County after she was reported missing from Fort Hood since April 22.
A suspect in the case, Fort Hood Spc. Aaron David Robinson, fatally shot himself July 1, and another suspect, Killeen resident Cecily Aguilar, is in custody on federal charges.
"We would like to see some resolution in this matter, yet we support the U.S. Attorney's Office's need to do their job accurately and effectively," Khawam said by telephone on Tuesday. "That way justice is achieved for Vanessa and her family."
On Sept. 16, the #IAmVanessaGuilleen bill was introduced in Congress. The purpose of this bill is to allow members of the military to report claims of sexual harassment and abuse outside their immediate chain of command.
On Tuesday, Khawam said there is no word as to the bill's status, yet she is waiting for House Speaker Nancy Pelosi to put the bill on the House floor for debate.
"We're hoping sooner rather than later," Khawam said, adding that she was speaking on behalf of all military families who have lost members in in the same way as the Guillen family did. "This can't happen again."
Tuesday's Fort Hood press release stated, "One of the reasons we invited the Guillen family today was to discuss and review design concepts and survey a proposed site of a gate we plan to name in Vanessa's honor," the release said. "Their input is important for our final design that will come to fruition over the next few months."
Aguilar, whose court hearing was postponed Monday until Jan. 19, told investigators that Robinson on April 22 struck a "female soldier in the head with a hammer multiple times at his arms room, killing her on Fort Hood."
Guillen reported to family members that she was sexually harassed at Fort Hood prior to her disappearance, which the Army is investigating.
In late August, the Fort Hood Independent Review Committee, ordered by the secretary of the Army, arrived at Fort Hood examine the command climate and culture at Fort Hood and the surrounding military community to determine whether they reflect the Army's commitment to safety, respect, inclusiveness, diversity and freedom from sexual harassment.