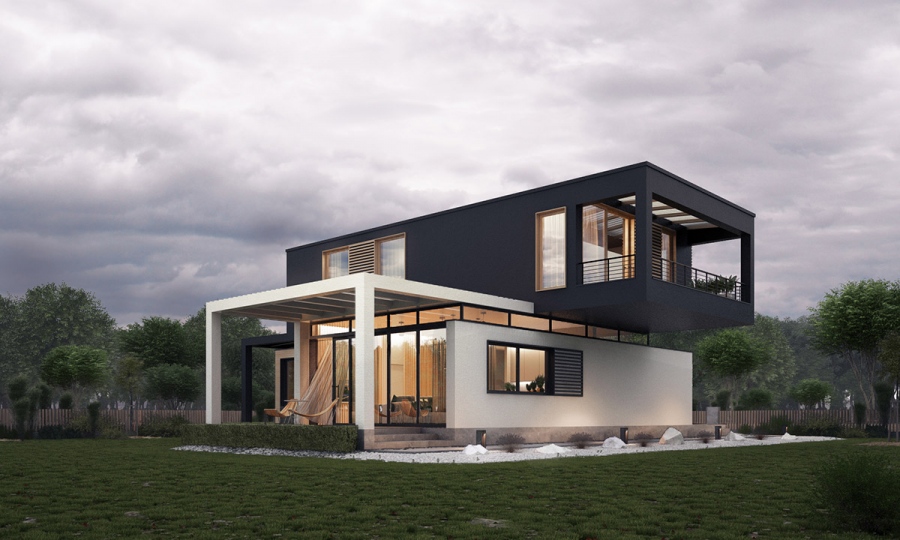 House Exterior Design Ideas
When it comes to exterior design, trends change rapidly and it's often hard to keep
When it comes to exterior design, trends change rapidly and it's often hard to keep up. On the other hand, you don't necessarily have to follow every trend in order to have a charming home with a contemporary exterior design. If you're planning a renovation of your home's exterior anytime soon, read on to find out what the hottest remodeling trends are.
Color combinations
Finding the right color combination for your home depends on many factors: where you live, what your neighborhood looks like, whether your home is built in a particular style, and whether you're trying to blend in or stand out. If there's a lot of stone and concrete around your home, you could combine pearl gray with slate blue and add a bit of white for your home to step into the view quietly. On the other hand, if you have a big garden and a lot of greenery, you could go with cocoa, olive green, a bit of white and some russet to get that charming country look.
Focus on windows
The windows of your home are as important as its color or its roof, and you should pay special attention to them because they can say a lot about you and your home. If you have sturdy, durable windows, you don't have to replace them anytime soon, so instead, you might want to install the right roller blinds which will draw more attention to your windows. They will also protect the inside of your home from prying eyes and help you get some shade during hot summer months.
A good-looking roof
The roof over your head should keep you safe and dry, but that doesn't mean you should completely neglect the look of it. Your roof needs to be durable, and today you can choose from a variety of materials and styles and pick something that will go well with the rest of your home. Metal roofing is popular in areas with high winds and hail storms, concrete roofing looks like a traditional roof but is as durable as a metal one, and there is also a great choice of environmentally friendly roofing materials such as clay and wood.
Sprucing up the front door
It doesn't matter if your door is in good shape or not, you don't have to spend a fortune on a new one to improve your curb appeal. Sprucing up your front door is an effective and inexpensive way to upgrade your home and make it look more appealing. You can start by painting your door with a fresh coat of paint so that it stands out from the windows. What is more, you can also try changing your front door handle or knob set so that it matches the house numbers you have on the wall. These changes may be small, but they will give your home a real facelift and all your neighbors will think that you did a complete home makeover.
It's a common belief that the outside doesn't matter as much as what's on the inside, but it isn't exactly so when it comes to homes. If you want to have a nice house inside and out, make a plan, set a budget, and hire reliable contractors who will be able to put your plans into action and give you a dream house.
(Visited 509 times, 1 visits today)