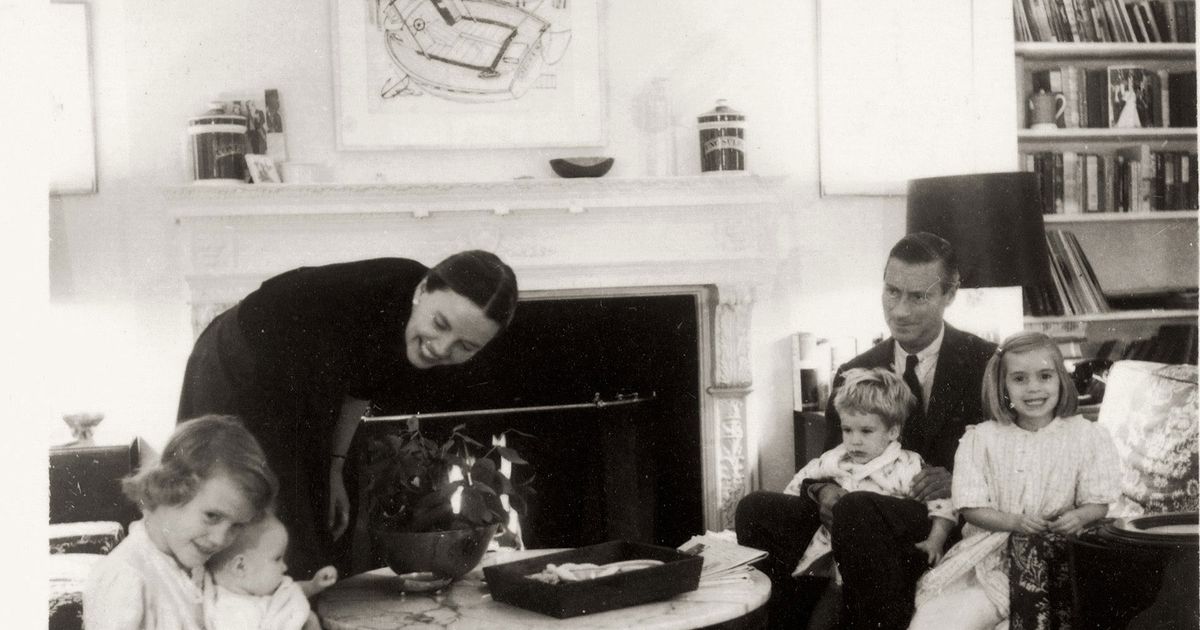 I Love Interior Design Because of My Mother
Great Rooms A visual diary by Design Editor Wendy Goodman Photo: Courtesy of Wendy Goodman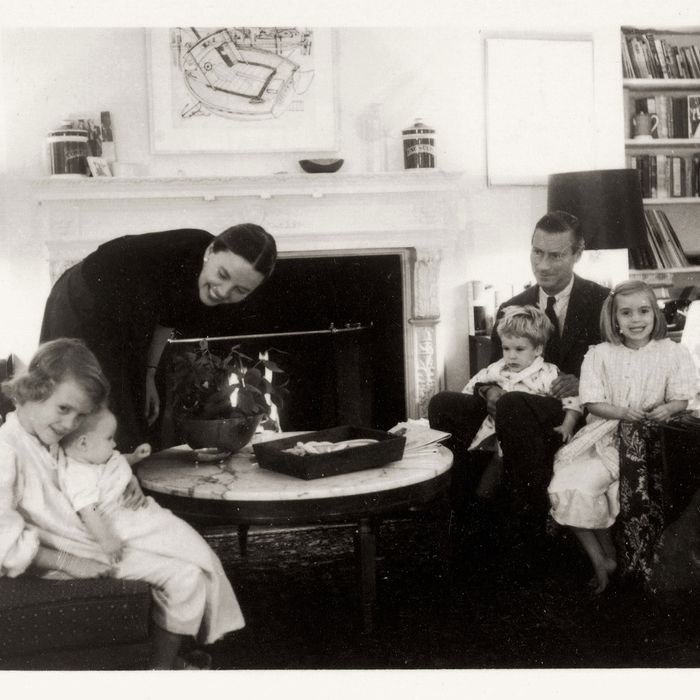 Photo: Courtesy of Wendy Goodman
May I Come In? is my new book about the last great dance with magazines, from the 1980s on up to the present. It starts at a time when simply opening a magazine was your passport to the world. There was no internet, no social media; there were no cell phones, no computers, not even fax machines. You didn't have a clue what anyone was doing, or where they went, once you parted company. That was the world I lived in when I began my career as a fashion editor, which later morphed into a career in design. I started venturing into the private realm when privacy was something to protect, and I was always aware of what a great privilege it was to get behind closed doors.
Over the years of going into other people's houses I have discovered three things to be true. The first is that curiosity and never giving up will get you everywhere. The second is what Diana Vreeland expressed so perfectly when she wrote, "Few things are more fascinating than the opportunity to see how other people live during their private hours." And the third is that houses never lie. They tell you if they are loved. They tell you if they have been created to impress, and thereby sit in loneliness, and they embrace you with palpable joy and warmth when they have been created with authenticity and heart.
I grew up in New York City privy to extraordinary people and their homes, but no place was as wonderful and inviting as our own family apartment. The door opened into our entrance hall with its floor of giant black-and-white square tiles. The air was scented with whatever was cooking for dinner, and in the winter a fire was going in the living room. Our mother, who wrangled four children and a menagerie of pets, always had an eye for the practical and would just as soon cover the walls of our father's study with Peg-Board she painted white as use it in the broom closet, where she left it brown. She hung everything on that Peg-Board: a carved wooden angel, old pocket watches, a case of our brother's Corgi Toys, and paintings she picked up at auctions. Over the years of observing our remarkable mother's efforts, I have realized that she unknowingly gave all of us the freedom to feather our own nests just the way we liked them, no rules applied.
Thanks to my mother's unerring eye, I understood that the most captivating rooms exist where decoration is a by-product of a person's passions in life. That is what I am off to find when I tie on my sneakers, hop on the subway, and start my design hunting adventures every day.
Excerpt from the new book May I Come In? by Wendy Goodman, published by Abrams. Text: © 2018 Wendy Goodman.
A portrait of my family in the late 1950s: from left, me, holding my sister Stacy; my mother; father, with my brother Ed on his lap; and sister Tonne.
Photo: Courtesy of Wendy Goodman
Misha Kahn and Nick Haramis's kitchen was its own feast of color and pattern, no food needed. Annie Schlechter photographed the design caper.
Photo: Annie Schlechter
In the home of fashion designer Sylvia Heisel and her husband, Scott Taylor, designed by Doug Meyer: The study walls were covered in magazine tear sheets that Sylvia had collected over decades. The op-art apartment was photographed by Dean Kaufman.
Photo: Dean Kaufman
Mere words can't describe just how pink the bedroom is in Benjamin Noriega-Ortiz and Steven Wine's Rockaway apartment.
Photo: Dean Kaufman
Jeremy Liebman photographed Richard Christiansen's Chinatown loft decked out for entertaining in a dark, sexy vibe. "I wanted it to look like Donatella Versace had designed an opium den," Richard said. Every detail was utilized to create a glamorous undertone, including the kitschy, black-lacquered eighties canopy bed, which had been a glossy banana color when he found it.
Photo: Jeremy Liebman
Vito Schnabel's great room in Palazzo Chupi, designed by his father, Julian, in the West Village. The elder Schnabel also created Vito's fantastical dining chairs.
Photo: Stephen Kent Johnson
Amy Sedaris's "baby's room," a.k.a. her craft corner, is where she conjures her magic. She said during our shoot, "I never have children over, by the way."
Photo: Dean Kaufman
Ethan Hill photographed gay rights and preservation activist Michael Henry Adams and his former Harlem apartment.
Photo: Ethan Hill
Todd Oldham and Tony Longoria's living room, with their collection of portraits by outsider artists. They were champions of designer, Liora Manné's Lamontage felt rugs, and had one in their living room. Todd collaborated with Manné on a fashion collection in fall 1991.
Photo: Oberto Gili
Doug Meyer's living room featured a Florence Knoll sofa, with a painting by Antonio Murado and a small painting by Philip Taafe above. On the left wall is a painting by Mark Sheinkman.
Photo: Floto + Warner
Model Tasha in the living room at Mar-a-Lago, 1989, photographed by Mike Russ. I wrote Donald Trump a letter asking if I could photograph the spring fashion issue of New York at Mar-a-Lago. He wrote back saying yes, and, no, I didn't keep that letter.
Photo: Mike Russ