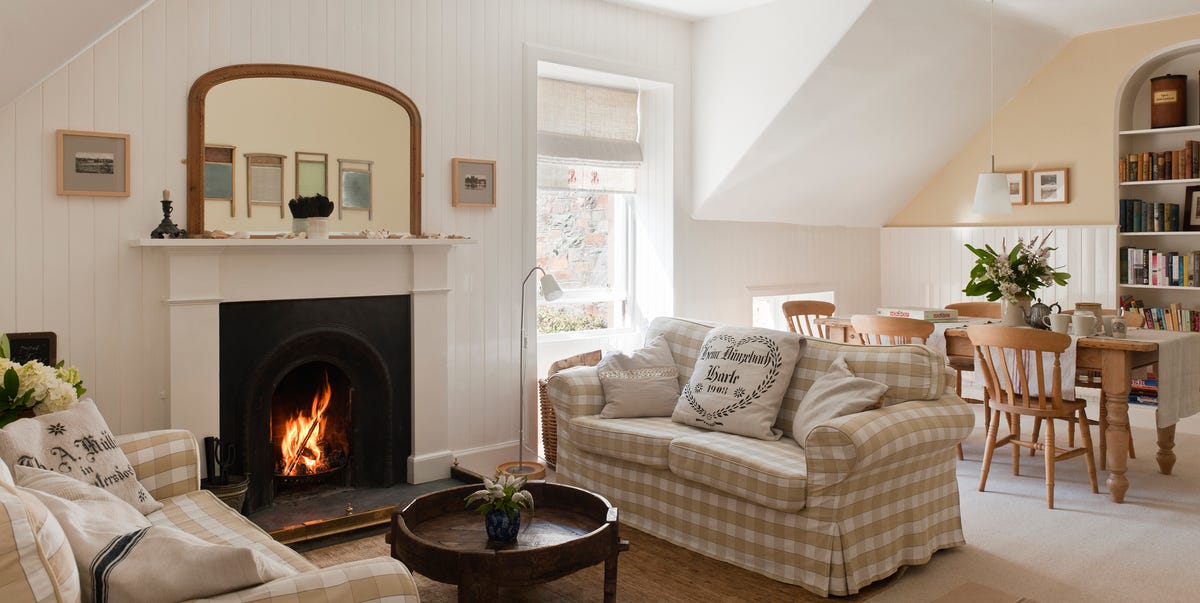 Interior Designers Share Tips To Make Your Home Look More Cozy
Throw some texture in there. Nearly every interior designer recommended adding plenty of texture to
Throw some texture in there.
Nearly every interior designer recommended adding plenty of texture to each room of your house. "Velvet, faux fur, chenille, and mohair are some beautiful textural fabrics that instantly adds warmth and depth to your home. Plus, they are so soft to the touch and who doesn't want to cuddle against plush and comfortable fabric?" says Chiu.
This doesn't only need to be done in a room with pillows and blankets. "A kitchen with stainless steel appliances, fixtures, and finishes feels cold and sterile, but by replacing steel cabinet knobs with oil-rubbed bronze ones, swapping metal barstools for upholstered stools, and introducing a vintage rug in front of the sink, the room instantly feels more welcoming and livable," says Myrick.
You should also consider texture in other ways too, like window treatments and furniture. "Window treatments in particular create instant warmth up against the harsh lines of a window and surrounding trim. Textured elements can even be incorporated into the furnishings itself including leather, rattan and velvet. Even items you wouldn't think of, like wood, can create a hint of texture and warmth," says Horton.