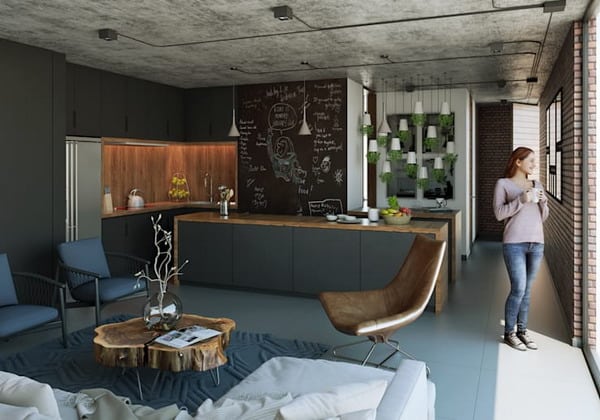 New Interior Decoration Trends 2020
In each season we look to give the decoration of our home certain details that
In each season we look to give the decoration of our home certain details that will transform it, as well as the seasons, so decorators and designers around the world, show us the trends in decoration that they are imposing in order to beautify our living spaces.
And as it is now close to the end of 2019, now we can already know what are the new trends in decoration for 2020. Ready to meet them?
Main objective in the decoration during 2020:
The proposals that we will see in the interiors during the next year, seek a common goal: to give the house a comfortable look and inspired by nature.
This, because in trends to decorate homes reign materials such as wood and lots of vegetation, so it will also be a bright decoration, as metals like silver, gold, come with force.
As we mentioned, the common goal to decorate houses will be full of ideas and extremely cozy proposals for the use of textiles and ethnic details that allow us to give a personalized touch thanks to the variety of options that we will have.
If you like your home to be the latest fashion craze, in today's book we will see decoration trends 2020, through the designs of  our professionals , which we are sure will fill you with inspiration.
1. Trends of decoration 2020: division of environments with natural materials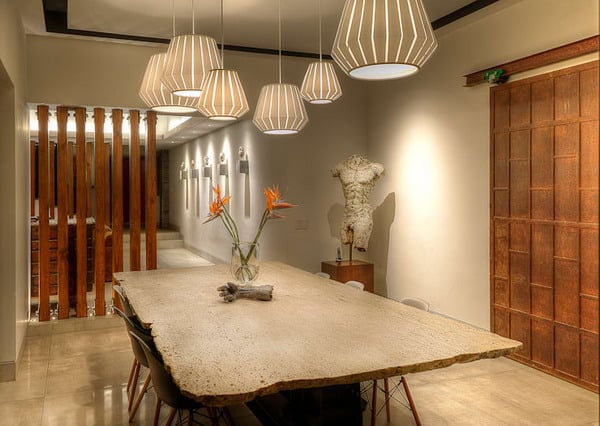 Unlike in previous years in which open spaces with communicated environments were sought, in 2020 we will see designs that opt otherwise. The tendency will be to look for divisions that grant greater privacy and intimacy to each environment, so that they are more welcoming.
2. Trends to decorate your house in 2020: more intimate and welcoming environments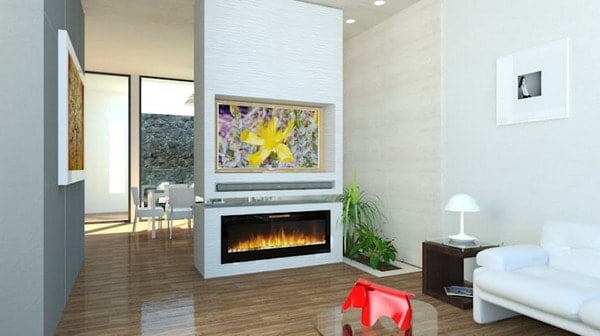 Although we can not deny that open spaces give the feeling of having a larger house, we must also recognize that there are times when that open communication can diminish comfort, such as having kitchen smells in the room or having a lot of noise when you need more peace of mind.
3. These colors are trends in interior decoration in 2020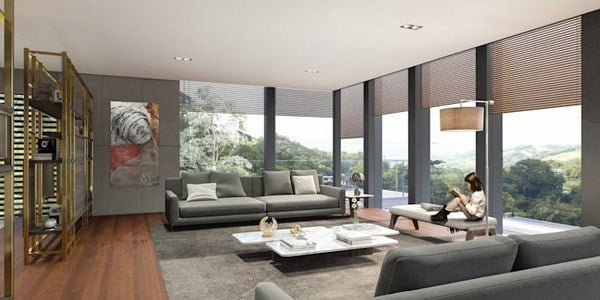 The color trends change constantly and in 2020 we will see cheerful and sober tonalities, which makes their choice very versatile and simple. Let's see one by one the colors in furniture, in textiles, in walls for interiors …
Color trends in the decoration of 2020: gray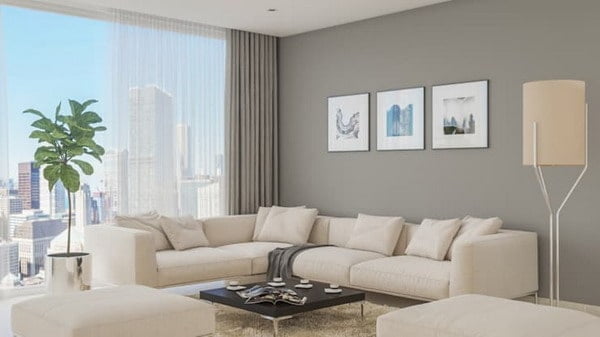 The gray color is still a trend because being a neutral color covers a wide range of combinations and styles that in the next year will be bolder when combined with vibrant colors. It can be applied to paint interior walls and furniture decoration. Also in carpets and textiles.
The gray color to paint walls and furniture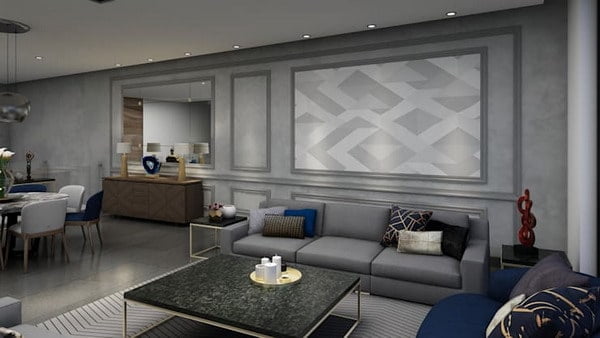 The gray color is not limited only to the walls of the house; It will also be present in the furniture to decorate any room of the house.
Color trends in the decoration of 2020: pink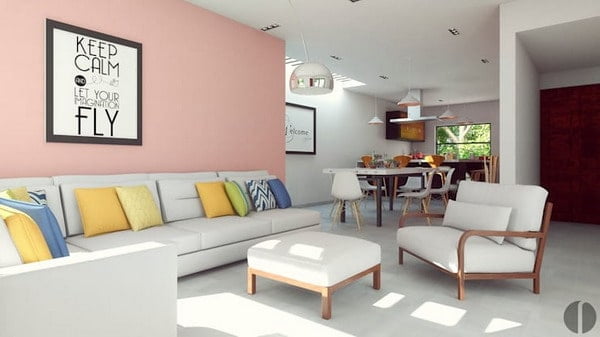 The pink color has already been present for several seasons in interior decoration and we will continue to see it next year.
The pink in the decoration of houses in 2020
Whether in the walls, textiles, accessories and furniture, the pink color in almost all its shades, from pastel pink, old rose, peach pink or pink-lila, will give a serene touch, delicate and elegant to the home decor.
The purple in the trends of color 2020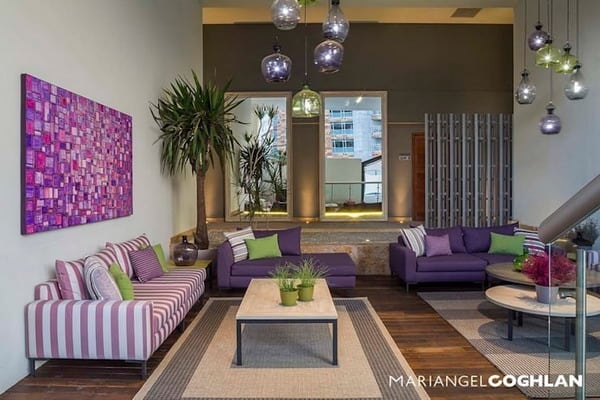 One of the most attractive proposals in 2020 in terms of interior colors of houses, will be the presence of purple in furniture, textiles and accessories such as lamps or pictures on the walls.
The purple color present in 2020 in all its shades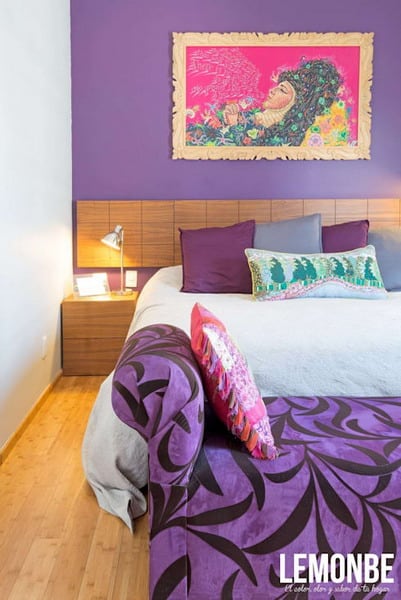 From tenuous to intense, the color lilac, violet and purple, in all its shades and combinations will come strongly to the avant-garde interiors.
Trends of colors, the green present in 2020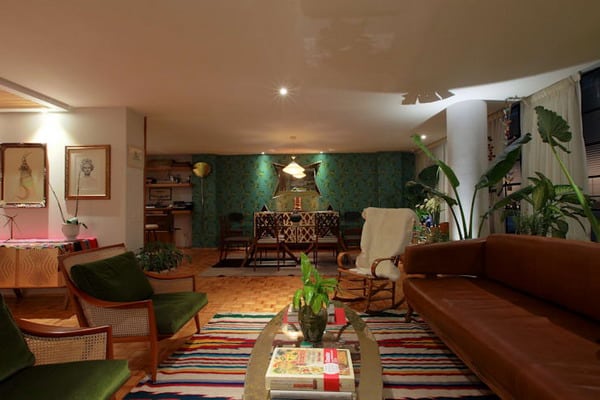 Having a clear proposal for the natural, the trends of 2020 have as one of the favorite green color in all its shades. Let's see some examples in all the rooms of the home.
Dark green color on the furniture and textiles of the house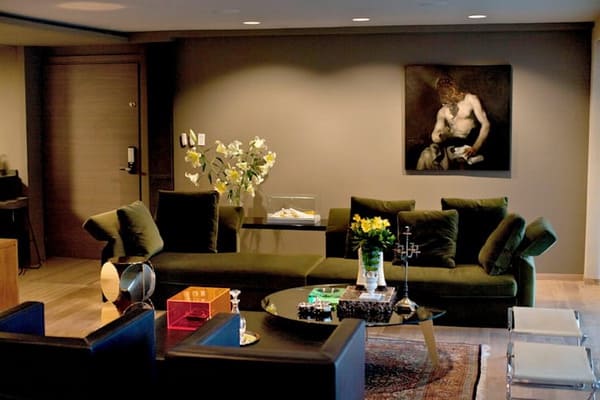 The dark and deep ranges will be seen in the furniture of the house, in the upholstery of the chairs and armchairs, creating an accent in the decoration.
Color trends in the decoration of 2020: blue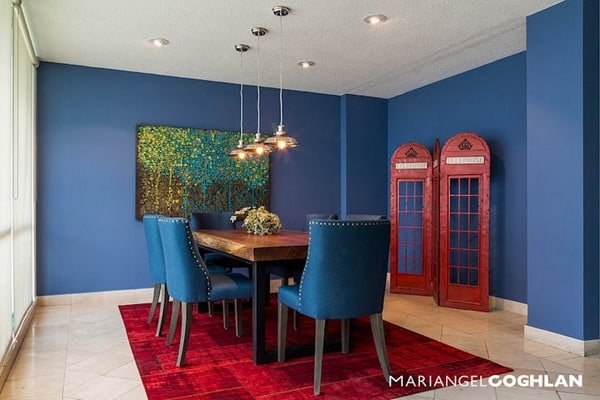 The blue color will also continue to be present next year as a decoration trend, both in walls, textiles and upholstery furniture.
Blue in all shades to paint and decorate the house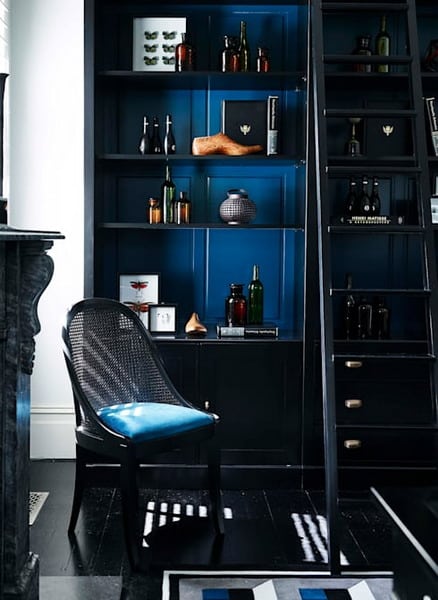 All shades of blue color are accepted, but especially cobalt blue will be the star of the interiors.
Color combinations in interior decoration in 2020: green and pastel pink
How to combine colors on the walls and in the furniture of the home? In this year that almost begins, the soft and delicate tones of pastel colors, especially roses and greens, continue to trend.
This combination of colors can be used in dining rooms, kitchens, bedrooms or receivers. If you combine these colors with natural materials in the furniture, you will create exactly the concept of the main proposal 2020: natural and welcoming environments to inhabit.
BONUS: What Are The Decorating Colors For 2020
4. What are the materials that will be used in 2020?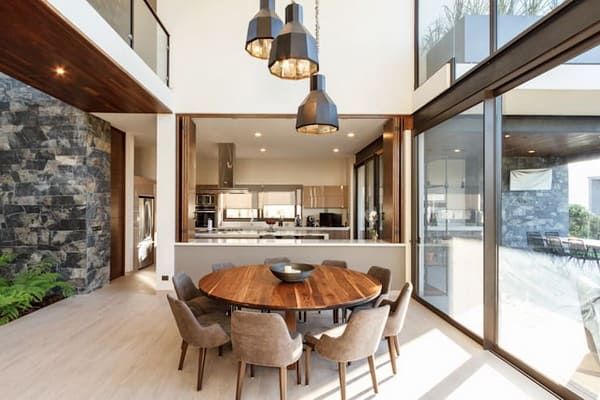 In terms of materials, decorative trends show wood as the main material. The wood, from pine, oak, mahogany, or imitation wood, is still present in force in 2020.
Wood in house structures, such as ceilings or columns.
Wood in interior and exterior floors
Wood furniture in all rooms
Wood in decoration
Wood in finishes
Wood in doors and windows
Wood to the fullest!
Dark wood is a trend in decoration 2020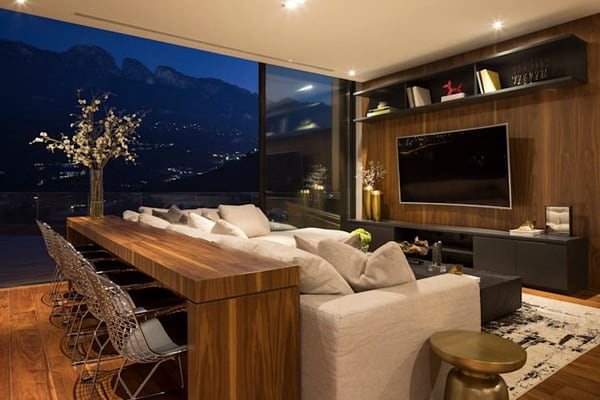 Unlike previous years in which the light wood was the star, next year dark tones will be the pampered, looking to give the house decoration greater elegance and a touch of luxury.
Material trends in the decoration of 2020: vegetable fibers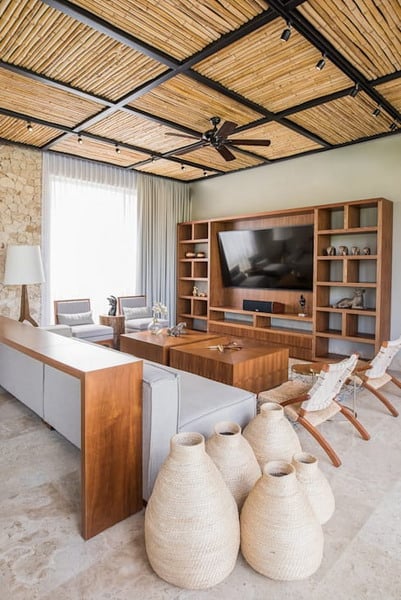 In addition to the wood in furniture, floors, ceilings and decorative accessories, the trend towards the natural is imposed on the decoration of next year and we will have the presence of wicker, jute and rattan in our interiors. These materials will provide a greater amount of textures to the decoration and will make them much more welcoming to our environments.
Leather, another of the materials that are expected for 2020 in interior decoration
Although there are materials that never go out of style, there are seasons in which they are unmissable in the decoration and is the case of leather armchairs such as Chesterfield, which is widely used in decorations of industrial trend and as next year we will see many metals What better idea than to take advantage of the presence of a beautiful armchair like this.
Material trends in the decoration of 2020: metals

The metals will come with force to the decoration of 2020 in all its variants, from those of industrial aesthetics such as steel and those of oxidized aspect, to gold and silver.
The metals can be incorporated into the decoration through the lamps and various accessories such as the frames of the mirrors, the legs of some furniture such as coffee tables and other small decorative pieces.
Metal and metal colors as material to decorate houses in 2020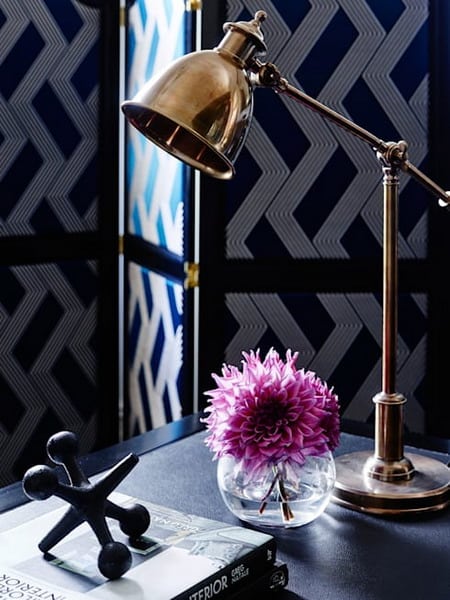 The metals will bring greater brightness and luminosity to the decoration of the different rooms of the house. In addition to that the metal material can be adapted to decorate any style of house:
Modern style
Classic style
Eclectic style
Minimalist style
Vintage style
5. How to decorate the walls of the house in 2020?
Regarding trends to paint or decorate the walls or interior walls of your home in 2020 are the following:
The wallpaper is one of the pawns to decorate the walls of the home and in 2020 will be designs of artistic touch, simulating a canvas with a beautiful work of art.
Wallpaper as the protagonist in 2020, motifs that evoke nature
Tropical prints on the walls (and textiles) for this 2020
But in 2020, we will also see rainforests in the decoration, from the walls to the patterns of cushions, quilts, towels, etc. Evoke nature, proposal no. 1 of the decoration in 2020.
Pictures to decorate the walls of all the rooms of the home
Another option to decorate the walls, is to hang pictures and combine colors and natural motifs. For example, paintings that combine green and white, as well as images of cactus and pineapples.
6. Have an indoor garden in 2020! – Strong trend and to stay
Such is the force that inspires the natural in 2020, that the interior gardens can not be missing in the decoration of the house, looking for a space of relaxation and tranquility for the whole family.
To accompany the interior garden, you can place a small chair or armchair, which allows you to enjoy the stillness and beauty of your garden.
7. Decorating trends 2020: accessories
How to decorate the house? What accessories to use? At the beginning of this book, we mentioned that ethnic motifs take their place in the interior decoration of 2020, so it is the perfect moment to exhibit the pieces you have acquired during your travels. The presence of objects and accessories from other cultures adds a touch of magic and adventure to home decoration.
Combination of colors, textures and cultures
There are so many options in terms of colors, textures and cultures that you can incorporate those with which you identify yourself.
8. What is the trend in kitchens 2020? Decoration trends 2020: kitchens in black
Decoration trends 2020: kitchens in black. The kitchens in black come with great force. Although it is a bold color for this area of the house, the proposals appeal for totally black kitchens.
Trends to decorate your kitchen in 2020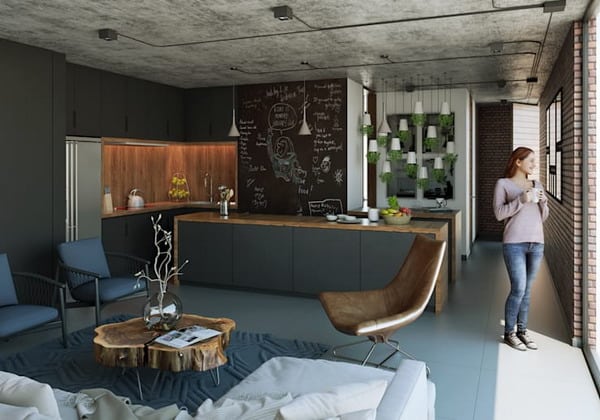 To decorate your kitchen, if you are thinking of renovating it soon, what do you think about this proposal? Combine black color with metals and natural materials.
Black is a very elegant, sophisticated and avant-garde color, which will undoubtedly make the kitchen super attractive.
In order not to cause an overwhelming sensation, these kitchens are balanced by the brightness of metals and the presence of some plants.
9. Decoration trends 2020 for bedrooms: upholstered headboards
How do you decorate the bedrooms in 2020? The upholstered heads, upholstered heads, will be trend in the decoration for next year's bedrooms. Whether upholstered or simply coated, do not hesitate to renew the look of your bed with this trend.
For more ideas, we invite you to visit the book:  Headboards for the bed: ideas and great designs
And if you want to make your own header, we share this project:  How to make a Chesterfield-style bed headboard
10: Decorating trends 2020: naturalness, brightness and charm!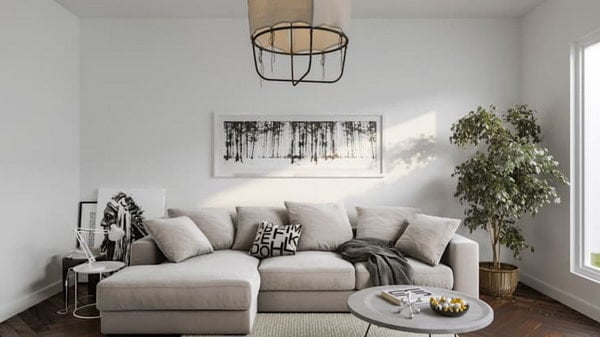 As we have seen, the interiors in 2020 will be dressed in glamor and naturalness at the same time, thanks to the presence of natural materials such as wicker and wood (furniture, carpets), but with the sophisticated touch of metals.
GOOD TO READ: Discover New Home Decoration Trends for 2021
Interior Design Trends 2020
Interior fittings change and adapt to new styles. Like the fashion. Although less common than fashion, these changes are reflected in many homes and manifest themselves in the manufacture of decorative items and furniture. When you plan to decorate your home this year, here are 9 decorative design trends to consider.
Interior Design Trends for Your Home in 2020
DYI Custom Spaces
2020 is the year of the possession of your space, people are looking to add a personal touch to their home (following the repetitive number of designs provided by designers elsewhere). There is a change to interior decorations that show character and personality. This has brought DIY interior design to the general public.
People want precisely what they have in mind; they are hardly satisfied with the shop's drawings. A quick and easy way to leave a mark in your home is to create wallpapers or custom wallpapers with your favorite photo collection. It can hold pictures of your children, your pet or beautiful travel memories. If you're looking for bedroom wallpapers, check out these 2020 collage-style wall decorations. Follow the simple steps to create a beautiful wall art that showcases your life!
Curved furniture
We will see more furniture with curved edges in 2020 instead of the usual square edge trends. People are tired of square and rectangular furniture and aspire to something different. He will see furniture such as cabinets, sofas, sofas and more, abandoning mid-century straight designs for a more rounded, rounded back and sides. It will be a resurgence of the interior trends prevalent in the 80s. This furniture will feature smooth materials of bright colors. With this trend, it will be easy to incorporate round back chairs into smaller rooms while keeping enough space.
The re-emergence of the wallpaper
As for smooth walls, removable wallpapers would be a trend this year. There was a notable use of wallpapers in the decorating trends last year. However, this year will see a resurgence in the adoption of wallpapers instead of works of art and other works of art in various homes. Wallpapers are affordable and add an exciting touch to any blank wall. Popular wallpaper motifs to present this year include 3D motifs, watercolor art, geometric shapes, art deco and bohemian motifs.
Consider going natural
Last year, many people opted for an eco-friendly interior design. This trend is expected to continue into 2020. Many warm and natural elements will combine with the luxury of the land in homes. It was also a popular trend in the 70's, and it's here to stay, at least for the next few years. We will see an improved application of natural wood on doors and windows as well as on furniture. In addition, more people will adopt the use of hand-made and recycled furniture and accessories. There will also be wider use of natural stone materials like granite, a pebble to complement other natural elements. We can see it with the emerging popularity of the bohemian interior style.
Paintings Decoration Design
Decorative paintings with floral or 3D motifs have been used at a minimal pace in the interior decoration, but this year will see an upsurge in patterned acrylic glass paintings. The flowers printed on a glass table make a strong comeback on the walls. It's just the perfect piece to add a vintage and modern touch to a room. For Plexiglas paintings, we consider less. Instead of covering the whole piece of paper, try to have a very large one in a visible corner of the room.
For accent walls, you have the possibility to add a strong painting without overloading the whole room. Popular choices include tables wall in the forest, the mural paintings on the beach or beautiful paintings acrylic glass illustrated urban illustrations.
Wall lamps Innovations
Lamps have been an element present in the interior decoration, but they are mainly table lamps. This year, we will see new lamp designs in different homes. These differ from the old lamps we know; its silhouette is inspired by art, which makes them beautiful.
These lamps provide the same essential brightness to give a room a feeling of warmth. The lamps can easily fit into any interior decor. You must make sure that you buy one that complements the colors of your existing interior decorations.
Darker Kitchens
White has long been ideal for kitchens. From the walls to the cabinets, it has always been white. All of this is about to change in 2020, as more and more people are turning to darker kitchen designs. Darker colors are easier to clean, unlike white. Painting the walls of your kitchen with these colors will conceal the flaws of everyday use. You can also integrate dark colored wood cabinets and cover your counter with dark colors.
Reporting furniture
Design furniture will be a major trend in interior design in 2020. There is a major shift from rigid and formal interior designs to maximum designs, which do not have special rules for interior design. We will see unique and ready-to-use furniture that spark conversations. Instead of having a standard sofa in your living room, you can opt for something unusual like a couch or lounge chair. You can place the chairs around a table in the living room. This will make your home more spacious and more welcoming.
More black
While green, brown and gray should be the dominant colors of the year, we will witness an upsurge in the application of black. It seems that people are now realizing that they can never go wrong with black. We will see an increased use of black in interior decorations; black furniture, fixtures, finishes and black walls. According to a misconception, black makes a room smaller, but when paired with other colors, black can give your home an enchanted atmosphere. It can be used to print wall painting patterns on brightly colored walls to create an airy atmosphere in your home.
We will also see walls decorated with paintings, but this time, we will not limit ourselves to putting one or two, the more works you exhibit on your walls, the effect will be much better. No matter which style you choose to decorate the interiors of your home, the above is what you should take into account … then, tell us: which of these trends is your favorite?
2020 interior design trends
Fashion is a capricious lady, but it is impossible not to follow her. In interiors, trends are changing rapidly, and sensitive designers instantly capture them, embodying them in the projects of your apartments and houses. If you are not alien to constant changes and creative ideas, then this article is for you: so, trends in interior design 2020.
Stylish trends in the interior of 2020: current colors
Scientists have repeatedly proved that the color of the room directly affects our psychological state. Even the mood of a person who has been in the room for a long time depends on the color scheme. This year, designers attach importance to softness and tenderness, a popular color scheme clearly speaks of this:
frosty blue (light);
shades of red that are close to pink;
clay red;
Violet;
brown red;
cold shades of silver gray;
cold shade of dark blue;
warm beige;
mustard.
As you can see, there are many options – new trends in the interior of 2020 do not put us and designers in a strict framework, as it was a few years ago. If you professionally approach the interior design, then many, even the most incompatible tones from this palette can look good together. However, it is worth remembering another trend: the atmosphere of the room should not be overloaded.
Modern trends in the interior: current materials
Marble this year has become perhaps the most important material. However, this is not about plates that look like Greek stylistics, but about the texture of the stone. Thanks to this imitation, designers can create the so-called "marble rooms". As accents, you can use a variety of decorative pillows, which are also made under marble.
The next trend material is non-ferrous metal. There is no limit to creativity and imagination! And the last relevant material is tile. Choose the most natural shades, and the ocher color will look stylish, as well as copper in tandem with dark tones.
New trends in interior design: why minimalism?
This trend has returned to fashion this year. The basic rule of minimalism is not only limited in quantity, but also the simplicity of each thing, its functionality. Many people mistakenly refuse minimalism, considering such rooms "empty", not comfortable. In fact, the task of style is to create in the room as much space as possible, in which it will be "easy to breathe" and move around.
Interior trends 2020: which furniture to choose?
This year, designers are advised to choose compact and modular furniture. Retractable surface is a special trend. It will not do without built-in cabinets. Particular attention is recommended to give retro furniture, which was created around the fifties: such things have a special mood and atmosphere. You can add color to the design with such furniture with the help of a round lamp: it takes a little to the Japanese theme. By the way, such lamps were incredibly relevant in the thirties of the last century.
A significant factor is furniture, which was made on the basis of environmentally friendly and natural materials. This means that rattan furniture, wicker items and genuine leather are returning to the trend again.
As for furniture accessories, this is ivy. It looks pretty noble, and you can decorate it with almost any room in a house or apartment. The design of the head of the bed in the bedroom will look especially stylish: take this idea into account. Also, it can be safely used on the backs of chairs and ottomans. Premises with ivy are original and cozy in their own way.
Kitchen Design Trends 2020
The kitchen is unconditionally the main feminine virtue in every house or apartment. And the most fashionable kitchen design this year is a design using bright, sunny colors. To be in trend, it's not worth doing a global repair, the right atmosphere is easily created with a bright tablecloth, curtains, a kettle and even a well-chosen kitchen oven holder. The task is not to change, but to transform, add colors.
The modern design of the kitchen involves an abundance of green, blue or red shades. The simplest idea of how to transform the kitchen is embodied in an elementary way: you can make a stylish designer wall in one of these colors, and the fashionable design of the kitchen 2020 is ready!
Still relevant in the kitchen and retro style. Moreover, this year it is rapidly gaining momentum and changing facets. Diversify the kitchen with old colored plates, colorful ornaments and vintage accessories. Photos of new products in the design of the kitchen 2020 see below.
Living Room Design Trends 2020
As we said above, this year the trend is minimalism. And initially he should be embodied in the living room. The modern design of the living room 2020 will turn out to be quite elegant and elegant, but not loaded with unnecessary details.
As for furniture, modern living room design ideas say – a simple form and the exclusion of any grandiose, elaborate elements. By the way, when designing such a living room, all principles that are close to the Scandinavian style will be appropriate.
A few words about the approximate image of a modern living room: this is a pair of armchairs and a comfortable sofa. You can also put a small-sized wardrobe and chest of drawers. Feel free to complement the room and a beautiful picture.
Bedroom Design Trends 2020
The design of the modern bedroom 2020 is not indifferent to yellow. Not everyone is ready to make a choice in favor of such shades, however yellow will surely give you a great mood every morning. This choice will be especially true if you live in a latitude with few sunny days.
They should warn you that such a "cute" color is quite dangerous. It must be muffled or diluted with shades of green, brown or juicy raspberry. These color schemes look great in contrast.
As for the furniture, there should not be much of it in the design of the small bedroom 2020. Focus on free space. The image of your bedroom may look like this: a pair of bedside tables, a bed, a chest of drawers or a dressing table, as well as a wardrobe (preferably a built-in and small size).
Bathroom Design Trends 2020
In the case of this room in 2020, absolutely any color treatments and styles are appropriate. But again, it is important to focus on minimalism, which means to create maximum free space and add a minimum of furniture and decor to the design.
The bath is best chosen from natural stone, and the flooring is made of wood. In a particular trend this year, the Mediterranean combination of blue and white. If the classic style is closer to you, then use natural marble, as well as good ceramics in soft pastel shades. Feel free to add paintings, flowers, non-ferrous metal details.
This season the bathroom is not indifferent to the country style. Then choose brown and green shades, use the abundance of shelves and buy wicker baskets. The bath in this case can be iron, and the floor is wooden. As for the ceiling, there are no options: you need to paint it white.
2020 Home Decor Trends
Design trends do not change every year, like seasonal fashion shows. In the decor, as elsewhere, times change, the basics remain. This means that everything that was so liked in 2018 will not cease to be popular in 2020, but a new one will appear.
Life at the limit of speed implies a desire to find a "haven" and digital detox in the house. Own well-being and the state of the environment – new basics of well-being. How does the design industry respond to the request?
A cozy house
The hygge trend will continue. There remains the desire for a simple, calm, unobtrusive lifestyle, where the house is our main refuge in a turbulent, noisy world. Everything is appreciated that provides comfort, silence and a kind of Digital Detox – cocoon chairs, sound-absorbing curtains and cozy soft sofas. Relaxing cool calm spaces are in fashion. The opportunity to inhale fresh air without leaving the city and relax without going to the spa is appreciated. Designers design things that are favorable for the psyche.
Experts note the return of interest in minimalism and soft minimal. Everyone is interested in laconic forms, expressive voids, mean gestures, air and the purity of forms. Minimalism is tasted by all related industries – designers, interior designers, architects like simple forms.
Confronting the information barrage, I want to have a visually clean interior. Everyone expects one thing from space: that it meets the vital needs, in a sense, is "honest", and not invented. In it, a person will feel relaxed and happy.
There will be more colors
Charcoal shades in the bathroom are called one of the main trends of the year. Black looks great today and in the kitchen. Gray is a universal color that gives a feeling of stability and calm. Designers still love to use it as a base, but in 2020, green will come to the fore, in its entire rich range.
Blue will be the perfect hit next year. Blue is closely associated with nature, with shades of sky at sunrise and sunset. The interiors will be increasingly influenced by coral, as well as sunny yellow. People want to bring warmth to their homes.
The new generation has the idea of life without plastic – things made of composites and recycled materials that are environmentally friendly and easy to maintain. It is predicted that environmental materials will become commonplace.
Passion for natural materials and textures – luxury and practicality. Colored stone in its coloristic beauty should be combined with modern design. Travertine furniture firmly took place in the living room.
Old wood plus metal is the must-have for many collections. Metals are becoming more popular. Be it gold, brass or patinated bronze. In 2020, terrazzo will give way to concrete, ceramics and travertine.
The "smart" technique attracts along with handicraft objects: rustic sinks and ceramics with an uneven edge. In the fashion of techno-craft and the work of the makers, vintage and short-run things that distinguish us from everyone.
Scale and asymmetry, perfect imperfection, rounded furniture and ornamental decor, inspired by the 1970s. Bay windows, comfortable chairs, consoles, cylinders, pouffes and screens, dressing tables and boudoir tables. Transgender is a word that will be increasingly found in furniture collections and in decor.
This year, experts called coral a fashionable shade in the interior. It is a very vibrant and energetic color, therefore it is better to use it as an accent – in accessories, upholstery and even carpets that come back to us from the interiors of the past. Also among the unexpected trends of this year are macrame decor, black bathtubs and imitation of natural forms. For example, a tile in the bathroom in the form of fish scales or an image of space on the wall.
Charcoal shades in the bathroom are called one of the main trends of 2020. Black looks great both in ceramics and in marble, painted wood and slate. Designers advise complementing it with metallic accents made of brass or steel.
Black is gaining popularity in plumbing and furniture, so it is natural that he will become a trend on the floor. Charcoal shades will appear in the floor tiles.
Most of the design ideas this year are devoted to the kitchen. This is a special space in every home where the whole family likes to spend time. The main trend in the kitchen interior of 2020 is headsets of shades of juicy fruit or muted red-blue tones with contrasting textures and high aprons. Upper cabinets designers recommend choosing a lighter color. So the headset will look less massive and give the impression of lightness and airiness. Kitchen modules are popular. Of these, it is easy to make a functional and stylish set for the size of the kitchen.
Kitchen in the cupboard
Special solutions in the micro-living trend. In the new year, built-in appliances and integrated appliances do not lose their relevance. Designers disguise household appliances. The refrigerator and the dishwasher, hidden in the kitchen, will make the space more ergonomic and convenient. And the look of the kitchen is neat. Induction hobs are still popular. The trend is "friendly" home appliances, dressed in colors and textiles, not like household appliances, open storage without the top row of cabinets.
Kitchen sinks made of natural or artificial stone are appreciated. A special chic – gold sinks. In this case, the metal sink should be deep enough and covered with sound-absorbing material.
A bathtub built into the floor (rather than a free-standing one) and bathrooms with real wood are in fashion.
Colored ceiling or floor
The emphasis from the walls moves to the ceiling. Graphic ornament or dark color – everything is possible. Hardwood flooring appears in ever more complex patterns and combinations of materials. Kaleidoscopes and parquet mosaics are in fashion: planks of various shapes are lined with chevron, Binet cubes, octahedrons, etc. Any combinations of not only sizes, but materials are welcome. Wood will be supplemented with elements of ceramics, concrete, metal and natural stone.
Wallpaper on the ceiling. Among the most interesting trends in the interior is the so-called fifth wall. This is the ceiling in the room, decorated with colored wallpaper. It is important not to overdo it – the walls should be neutral shades. Light pistachio, vanilla and pink-beige colors will be pleasing to the eye. Any of them visually expands the space and is suitable for any furniture.
In addition to delicate tones, the trend is large geometry and artistic floral designs. Designers advise trying a fashionable idea that will add coziness to the interior of any room. Just highlight one part of the wall with colored or striped wallpaper. For example, by a bed, sofa or table. Another trend is African motifs on fabrics and wallpaper combined with Scandinavian design.
Furniture
Low long coffee tables, sculptural furniture, small home benches. Items of strange asymmetric proportions and furniture resembling abstract sculptures are on the wave. Wicker chairs, which were previously appropriate on terraces and summer cottages, today returned to the front rooms as an addition to the main items and create a relaxed atmosphere.
Accessories
Round vases from blown and colored glass, sculptural dishes and crystal. Plants without pots.
The main focus in 2020 will be a reference to sensual materials. Leather, velvet, natural wood, thin cotton. Everything that has a pronounced texture. Everything that a person would like to feel and touch.
Good lighting is still the key to keeping the room warm and comfortable. There are more and more light sources. Designers see light as an independent material. Portable, rechargeable and even folding table lamps are in fashion.
Main Design Trends 2020
Styles
Individuality in the interior. One of the most global trends in interior design is personalization. Requests for specific styles go away. In fashion – home decoration, according to lifestyle, cosiness and personal comfort. This trend will not only maintain its position in 2019, but will remain relevant for years to come.
From here comes the need for craft furniture, works of modern art. Interest in antique things, objects with history is growing.
Mix of styles. Experiments with style and fashion for personalized interiors have laid bare the trend for eclecticism.
Art Deco. Bright colors and bold ornaments, luxurious furniture come to the fore. Art Deco replaces the humble Scandinavian style.
Italian and Scandinavian styles. The fashion for rich finishes, attention to sophisticated colors, flowing lines is a reference to Italian design. However, the Scandinavian style does not go away at all. Northern design is becoming more sophisticated and atmospheric.
Boho. The tendency to create interiors in vibrant boho is returning. Juicy shades, an abundance of patterns, a combination of decor from different eras. Boho is particularly harmonious in children's rooms, where a laid-back overall picture is needed, combined with sophistication.
Ecostyle in the interior. The aesthetics of the eco-style returns the resident of the metropolis to nature, so the eco-style will never go out of style, and in 2019-2020 it will become a real mainstream.
The philosophy of ecostyle is simple: a maximum of natural materials (wood, stone, bamboo, rattan), more natural lighting (many mirrors, large windows), an abundance of indoor plants. Ecostyle welcomes trifles from natural materials – clay and wicker utensils, stone coasters, textiles (linen, wool, silk).
Free space in eco-style is of particular importance. The scope is created due to the minimum of furniture, its lightness and naturalness.
Fresh flowers give a feeling of closeness to nature, purify the air and create a healthy microclimate. The desire to create a green oasis at home encourages the use of stabilized moss, large living plants. They are echoed by tropical prints.
Ecostyle calls to free the house from unnecessary trash, stop thoughtless consumption and return to touch with nature. Eco-design combines light, thin, and dense materials that are roughly rough in texture.
General trends in styles and colors look back at the 70s of the 20th century. Warm shades of terracotta, ocher, olive colors, combining them with other bright palettes – all this is typical for the decoration of apartments and houses of those years. The return of velvet and geometric ornaments also speaks of the 70s.
Color palette
The color of the year declared "spiced honey" (Spiced Honey). This color can be given a different character, combining it with a certain palette. Spiced Honey can become invigorating or soothing. Lovers of the classics boldly use honey to create a warm interior. Those who prefer a modern style are advised to choose white as a harmonious pair of honey.
Of the other neutral colors, combined with an active ornament, designers recommend: French vanilla, mint, light brown hazelnuts, gray-green, warm gray.
Pink, red and purple colors do not lose ground in all the variety of shades, mostly warm.
The trend for dark colors is in tune with the general directions in which the interior fashion is moving today. The color palette becomes darker – the space is filled with muted velvet greens and blues in combination with golden colors.
Attracting attention, making an accent is possible not only with the help of active colors. There is also a game in contrasts, so the trend is decoration and furniture in black and white. Dark blue and black kitchen sets are a fashion trend of the current year.
Ornaments. Particular attention is paid to accents on the floor and ceiling. The ceiling is decorated with hand-painted or ornamented.
Tactility is connected to the perception of the interior. Wallpaper without an ornament or pattern still has its own expressiveness: options are selected with a texture for leather, suede, stone, etc.
Preference for wallpaper with an enlarged ornament. It looks interesting where the decoration of furniture echoes the pattern of walls and decor. Geometry is becoming bolder, contrasting, large.
Materials
Another trend in the interior of 2019 is tactility. Designers pay as much attention to soft fabrics and other materials that they want to touch. In fashion, everything is natural, close to nature.
The cloth. In the first place – velvet, suede. Multifunctional, lightweight textile that you can take with you. A lot of fringes and brushes in the decor. Natural textiles are a priority – suitable for any style. More attention to the carpet, as an accent, often even an art object.
Marble, concrete and terrazzo. Marble remains in trend, but pink, black and gray rocks are more preferred. Terazzo – in decoration and furniture.
Concrete plafonds and decor elements act as an accent of the author's interior. Concrete is used in bathrooms. Fonts and sinks treated with special impregnation are durable and look unusual and new.
Metal. Brass elements are a trend of most European manufacturers. This is especially evident in the design of bathrooms and kitchens.
The global trend for eclecticism has mixed not only styles, but also materials. A mix of gold, copper and silver elevates the interior to a new level, reveals its volume and depth.
Metal can make friends warm colors and wood elements that neutralize the excess metal cold. Collision of materials of opposite color always gives an interesting effect. A contrasting combination of metals will help with zoning.
Decor People want to see old and rare things at home with character, history, soul, and not stamped objects. No less interesting are the objects of modern art. For decor, often choose paintings, unique figurines, collections of dishes and textiles.
Hover effect. Interior items literally burst into the interior fashion with the effect of movement or levitation. These are various soaring designs, furniture, chandeliers, lamps. The illusion of flight is created in many ways. Using LED-lamps at the bottom of the bed or table, hidden from the eyes of the support, thin cables, wire, magnets and so on. The trend for soaring interior items will further strengthen its position in 2020.
Interior Colour Trends 2020
In decoration as in fashion, each season has its flagship colors. For the year 2020, some surprises await you with colors that are coming back to the fore or certain tones that appear. In any case, if you want to dress up your rooms with colors, here are some ideas for the colors that are needed this year. Major paint brands and decorative style offices have already adopted them.
Amber honey
It is the star color of the manufacturer Dulux Valentine. This very soft shade is very easy to use in a living room or in a bedroom for its warm, relaxing, natural, luminous and gourmet side. It gives your interior a peaceful and very optimistic atmosphere. It can be combined with lively and lively tones to add more warmth or with pastel colors for the relaxing and soft side. Whether your mind is more classic or modern, this tone suits it. It breaks the cold atmosphere that can sometimes emanate from the hyper contemporary style.
A great sweetness and at the same time a certain character are brought by this pretty amber honey color, mixed with a few pastel touches of pink and gray.
Light wood and white illuminate and enhance this amber honey color.
The amber honey color gives this reading corner its nobility and warmth.
Green in all its hues
Green is still present in the decor this year. It certainly follows the craze for green plants which is a tendency to get closer to nature. We find it everywhere in new paint collections first, but also on decorative accessories, tableware and textiles, it invades our homes. This shade is available in tones close to our natural environment: olive green, fir green, almond green… But also in very strong and lively tones like the jade green of Pantone which may even become "the color of the year ".
Neither too feminine nor too masculine, green is perfect in any room, from the living room to the kitchen, through the bedrooms, the entrance and the bathroom, it adorns your walls or just a few details of your decor such as armchairs, sofa, cushions, bed linen… It harmonizes very well with more neutral shades, but it is also possible to mix it with stronger tones, the marriage of green and blue, green and pink or green and mustard yellow gives spectacular results. In terms of materials, from metal to wood through stone, it goes perfectly. He likes to invite himself on cushions, armchairs and sofas in velvet, velvet which remains the star of our decoration and which combines with metal for an even more elegant side.
A deep and warm green associated with velvet chairs and a tulip marble and copper effect table: a very elegant marriage.
Two shades of green give all its style and a very refined side to this pretty cocooning lounge.
An intense jade green dresses this dining area, deep color without being too dark, rich, it brings a touch of unquestionable originality to your decoration.
We love the softness of this almond green tone in this child's room. Almond green or water green just like white enlarges your room.
Yellow… spicy version
Curry yellow and mustard yellow had appeared in the last collections, especially on textiles and objects. He remains present although remaining fairly discreet. It can be applied to part of the wall or to an armchair or chair. It is rather available in warm shades, but also in a pastel palette to illuminate a plaid or decorated with cushions. We will find it this year and especially in winter trends in its curry yellow version, even pulling towards gold for an even warmer aspect. In spring, he will be more energetic.
You will marry it with greens or deep blues that it brings out and to bring them a bright touch, but also even if this association is more surprising, with different shades of pink for a more spectacular decoration. He likes deep red and terracotta, a shade we will talk about again, as he is also a star this year. It is a color that we gladly find in our living rooms, but also the bedroom or the entrance to give it personality. The advantage of yellow, especially in its curry version, is that it goes well with all styles: minimalist, contemporary, retro, industrial, ethnic, bohemian, Scandinavian, vintage…
Mustard yellow dresses the sofa in velvet, a material that suits yellow very well and blends a few touches of pink with happiness.
Plaid and mustard yellow cushion enhance the ambiance of this predominantly brown room by bringing it a few light touches.
Nothing like spicing up your decor than a section of curry yellow wall that brings light and gives a lot of depth to your room.
Goodbye purple… and welcome to the eggplant!
The eggplant is a bit of a surprise for the year and the color of nature just like green. It is certainly the great return to nature that has guided this trend! She had already been in the spotlight in 2015 and made a remarkable appearance this year. Intense and neutral at the same time, it presents many tones which allow very daring marriages. We find it everywhere on the walls of course, but also in carpets, on fringed velvet accessories that will delight him, and even in the bathroom on the furniture. It is an elegant and chic shade that harmonizes with different decorative styles. It goes well with rust, coral or blue gray for a very nice effect.
A daring mix that works perfectly.
The effect paint plays off the magnificent eggplant tone that adorns this wall.
The association of aubergine and blue highlights the beige of the walls and the color of the parquet floor, adding pep to the atmosphere!
Blue… always popular
We thought that having made a splash in previous years, blue would disappear from our decor, but according to the color charts of the different decoration brands, this is far from being the case. We find it at Maisons du Monde in its Cozy Blue theme, but also at Ikea, Alinéa, Hübsch and also the Canadian paint brand, Behr. In its more muted and pastel shades, it works wonders in Scandinavian styles. If you are afraid of making mistakes, these are the tones recommended for large areas.
Majorelle blue or Klein blue is essential this year. This extremely intense color is to be discreetly declined, it can be affixed behind a bed or a sofa, however, it is necessary to be very vigilant, because it completely changes the light of the room. Evoking distant landscapes and in particular the Cyclades, it is mixed with white and rather natural materials. A section of Majorelle blue wall gives personality to your space and invites you to escape, you can then have a few touches in the rest of the space. Blue is perfect for bedrooms, but also for the bathroom, kitchen or your living room for the freshness it brings.
A Majorelle blue wall, wood and a light color on the floor: the perfect mix!
This blue shade highlights the dining area and stands out perfectly on the white walls behind it.
A pretty medium blue for this very cozy living room. It goes perfectly with the green of the sofa and there are more lively tones on the cushions to enhance everything!
A very present blue, but also very soft for this very pleasant children's room, spiced up with a few touches of yellow.
The turquoise blue in this room for a beachfront effect accentuated by natural materials.
For the year 2020, blue is tinged with black at Ikea and this gives an incredible depth to the room.
Pink… always!
Like all pastel colors, pink is still present in our interiors this year. We find it in soft and subtle tones like powder pink, girly, boreal or nude that light up our rooms. It gives personality to white and softens strong or bright colors. It gives a touch of sweetness to all the decorations, brings them elegance and refinement and a very attractive poetic and feminine side. It lights up your space with the advantage of not being afraid of overdoing it. In total look or with small distilled touches on furniture, decorative objects or textiles, it will always be as beautiful. There are many nuances there. He reigns as mayor in the Scandinavian collections, but also at Maisons du Monde which put him in the spotlight in his Miss Bloom trend.
It proudly displays on this furniture to feminize and soften the atmosphere of this room while bringing it a hyper refined side.
A pale pink and powdery wall contrasts with the green of the armchair which remains in pastels and a bright yellow which goes well with the whole.
Cozy dining room with a total pink look with different tones to give rhythm.
Coral… voted color of the year?
It was Pantone who actually decreed the title of color of the year in a coral shade. It has the advantage of being cheerful and bringing pep's to your rooms. We can put it on a wall and reduce the dynamic side with more neutral tones. It's the best way to bring good humor back to your home! It is certainly his warm style that is most attractive. It is also very easy to combine with a whole range of colors, from black to pink through navy blue and red. Daring associations which give a spectacular result. It stimulates while evoking the freshness of the tropics.
In this Asian-style dining room, the coral wall gives pep's and personality to the room.
In this child's room, the coral wall brings lightness and cheerfulness, it is soothed by the proximity of gray and raised by multiple touches of color.
On decorative objects, on textiles and on walls, coral is everywhere!
Brown… warm and neutral color
Neutral colors come out victorious in this year's rankings and brown stands out. It gives a certain elegance to our walls and it comes in several tones, the most popular of which is undoubtedly chocolate-brown. It is perfect in a very cozy living room or bedroom with furniture, objects or textiles in strong and lively colors that enhance the whole. This shade brings a very warm side without too darkening a room if you choose the tone and if you associate it with bright shades.
Drawing on gray or red, from dark brown to greige through terracota, it is very appreciated. They evoke the natural environment and it is certainly the key to its success. They are perfectly suited to the classic-chic style, but also ethnic, bohemian and many others. It is often difficult to use in the small spaces that it encloses and shrinks, in this case, only a few touches should be affixed, associated with bright shades. Lighter, it easily blends with pink tones.
The fairly clear and bright blue goes perfectly with the pretty taupe brown that appears on the wall where the sofa is leaning.
Natural materials, indigo blue and brown walls for a soothing and fresh living room!
The cashmere brown goes perfectly with the delicate shades of pink to bring personality to this very pretty lounge with cocooning style.
Certainly the warmest combination: brown and rust.
Red: the surprise 2020!
After having starred in fashion shows, we also find red in the decor. It invites itself into your interior in its deepest and darkest tones. They lose their slightly aggressive look for a darker and more mysterious look. It also evokes distant landscapes and in particular Asia. It is not easy to use, even if the latest darker trends are very refined and easier to put in a living room for example. He knows how to be discreet when he is associated with black and exotic wood, he goes perfectly with green or blue in a slightly offbeat spirit and a boudoir side. These colors add a touch of femininity and a certain elegance to your decor. It can be mixed with a raspberry hue to soften its impact.
An association not so daring as it seems at first. Blue and red blend perfectly, giving the room a lot of depth. The natural and clear wood and yellow bring pep's to this set.
The raspberry lights up the very dark red and brings light to this decoration.
Very nice combination of fairly deep green with dark red, all on a gray background.
The gray, the timeless that always comes to your place!
Gray is a timeless color that can be found in all collections. It gives an elegant and refined side to all the rooms and goes perfectly with all the decorative styles, from the most contemporary to the most classic, including the Scandinavian style in its pastel tone and many others. It invades all places of life, children's room, teenager, parental suite, living room, kitchen, bathroom and entrance. It is ideal because it allows you to play with many colors such as trendy red, curry yellow, different shades of blue and green. Dare to be gray, you won't regret it.
A very pale gray on the walls is the perfect backdrop for the pink sofa and the copper table. The whole is particularly sweet and successful.
This beautiful gray shade perfectly highlights the classic style living room.
Gray in different shades punctuates this piece which is therefore neither dull nor boring.
In summary: the trendy colors of the year do not overshadow the classic shades that are found in all collections such as black or white which are still as successful, nothing prevents you from associating them with a few colors of the year in textiles and decorative items.
Interior Design Color Trends 2020
Trend colors in the interior of 2020. 9 fashion trends in interior design of 2020
Everyone who follows fashion trends in interior design will probably be interested to learn about interior trends in 2020 and implement them in their apartment.
Textiles and wallpaper with a botanical print. The popularity of images of plants and flowers is growing, and this is not surprising – everyone is pleased to have a "piece" of nature in their home. Plant motifs can be performed in various techniques and located on walls, pillows, curtains, bedspreads, tablecloths.
DIY interior items. Handmade is still in fashion and is unlikely to recede into the background. Preferences are given to products from jute, clay and other natural materials. In a house where there are hand-made things, the feeling of comfort is greatly increased.
Acrylic furniture. Especially suitable for those who want to bring smooth glossy surfaces to their interior. Acrylic furniture for apartments in high-tech style is very relevant. The material is resistant to hot steam and is not afraid of water.
Turquoise or mint? Both of these colors will be at the peak of popularity in the interiors of 2020. They have a harmonizing effect on the human psyche and help to relax. It is not necessary to paint the whole room in mint or turquoise (although this is not forbidden), you can order new curtains, a plaid or pillows.
A lot of lighting. The purpose of lighting is to expand the space to the maximum. Built-in spotlights will help. You just need to position them correctly.
Boho style. According to Western designers, boho is gaining popularity. Style will bring novelty and lightness to the interior. Boho-style housing is designed to withstand a common color scheme, but makes it possible to combine interior items of completely different styles.
Terrazzo tile. Tiles made using old Venetian technology are becoming very popular. Walls and floors interspersed with stones, glass or marble look original, while this coating is quite durable. Terazzo is also used for finishing countertops.
Pictures on the floor. In 2020, paintings can not only not be framed, but not even hung. In a modern interior, such a large picture will find its place behind a bed or sofa. Look great paintings without frames, set against a plain wall. It turns out a very interesting accent!
Built-in furniture. Built-in wardrobes and sofas are gaining more and more popularity. In small apartments, such furniture becomes the savior of space. And under the built-in sofa, an excellent and roomy shelf is obtained.
Interior 2021. Zoning – a fashionable way to design a living room 2021
Zoning of space is the leitmotif of all the original solutions for the modern design of the living room in 2021. If the room is large, then it must be divided into several functional zones. For example, in one place you can arrange a place for a comfortable passive rest, watching TV shows in the evenings of the whole family.
The interior design of the living room 2021 can be called ideal when different spaces imperceptibly and smoothly flow into each other, while resonating in their style and well-chosen range of different color shades.
Designer Tips
If you correctly zoning the space, then a very small room can be divided into several functional areas: a place for passive relaxation, an area for entertainment, a small office, a small dining room. Everything in this regard depends only on the traditional lifestyle of family members, it is important to consider their interests when arranging the living room.
A fashionable solution when zoning the space is small folding decorative screens, several stylish partitions, small podiums, as well as decorated load-bearing beams. The use of these elements visually cuts the space into several parts.
A simple but still popular technique for zoning a room is through carpet or textiles. Wall decoration with contrasting or similar in tone, but with different textures, wallpaper inserts will help to highlight several functional areas in the living room. Various lamps on the ceiling and walls, LED lights, original decorative elements will complete and emphasize the effect.
Trends in interior design 2020. What will be fashionable in interior design in 2020
Having visited exhibitions and seminars on furniture and interior design this fall, the authors of our channel made a selection of interesting design trends that are already in fashion and will dominate next year. Some of these trends are so controversial that many readers disagree with them. However, if you, for example, like minimalism, you should not make repairs in the Art Deco style … However, you must admit, to keep abreast of the latest fashion trends in the world of interior design, not bad at all. So, let's transgress. What has become fashionable, and what is now worthless?
1.
FASHIONABLE: armchair and sofa from different collections.
WRONG: furniture "from one set."
The chair can and should be a bright accent in the interior. It can be very different in style from the sofa. However, to create harmony, pick something up to match the chair. For example, a pillow or curtains. By the way, the fashion trend of furniture from different collections has spread to chairs. In the dining group, chairs can be from different headsets. However, they should also have something unifying: a common print or upholstery color.
2.
FASHIONABLE: single and two-level gypsum plasterboard suspended ceilings with straight lines.
WRONG: multi-level glossy ceilings with complex curved lines.
Gone are the days when there were many smooth lines and bends on the ceiling. Now everything should be simple and concise. If appropriate, you can embed an LED profile into the ceiling, play with backlighting around the perimeter. If the budget does not allow you to make a plasterboard ceiling, stop at a matte stretch.
3.
FASHIONABLE: carpets on the walls.
UNWELCOME: posters.
Of course, not those terrible Soviet dust collectors are returning to fashion, but expensive handmade designer carpets. From the most fashionable interiors, they will supplant paintings and posters.
4.
FASHIONABLE: 70s design.
WRONG: 90s design.
Those who have not made repairs for years in the hope that he will soon become fashionable are finally right! Lucky for those who "lingered" in the 70s. Furniture with soft and rounded shapes with velvet or tweed upholstery will be in fashion. The decoration will be dominated by bright contrasting colors, geometric patterns and ornaments. Oddly enough, the interiors of pastel-beige tones, relevant in the 90s, now look more archaic than their distant "ancestors".
5.
FASHIONABLE: rectangular arches.
WRONG: semicircular arches.
For many, it will be surprising to hear that arches in general are now in vogue. However, they are increasingly used in place of doorways, to visually expand the space of a room.
6.
FASHIONABLE: golden art deco.
UNWELCOME: white minimalism.
The white brick walls used in such styles as scandium or minimalism, frankly, have long become boring. The snow-white void will be replaced by golden geometric ornaments and palm-peacock prints.
7.
WRONG: souvenirs from China.
Hand-made decor items add personality to the interior. In this case, it is better to give preference to environmentally friendly materials: wood, clay, etc. Chinese consumer goods made of plastic is better to tidy up in a handmade chest.
2020 interior. Color in the interior of 2020
International exhibitions of design and decor in Milan, Berlin, Paris set the interior preferences for next year. Global manufacturers of finishing materials also contribute.
The influential brand Dulux (which has been producing premium-class paint products since the 30s of the last century), together with a group of experts – designers, planners, architects – annually calls the color dominant that most closely matches the mood of the time.
The main color of 2020 in the interior according to Dulux is "spiced honey".
This is a warm caramel shade, which can take a woody, sandy, amber color. It is cozy and soothing, stimulating and energetic – depending on the lighting and the neighboring palette. Rich caramel tones make the room visually warmer, so it's good for creating a traditional style. And in combination with white trim or white furniture get a more modern sound.
Neutral shades are needed in the design for the background and emphasis. In the next season, experts predict the particular popularity of these five colors.
French vanilla
A yellow-cream shade adds a sense of the sun to the room. Superb color to enhance a windowless room (such as a small bathroom) or to maintain the light effect of an already bright space. Good for decorating a nursery, kitchen, living room, bedroom.
Trendy colors in the interior 2021. Actual color solutions
Of interest is the color dominant of 2021, corresponding to modern trends. Increasingly, there is a shade called "spiced honey". This is a color with caramel sound, which in different variations takes a sandy, woody or amber tone.
Depending on the light, it acts in different ways. It can soothe, make soothing notes or, conversely, stimulate, activate, induce to action.
The use of pleasant contrasting colors in the design of the living room
Advice! The rooms, made in caramel colors, look visually warm and comfortable. If you add a white finish to the interior, an amazing harmony arises.
Among the fashionable contrasting solutions that dominate the stylish interior of 2021, white and brown colors are noted, which gradually replace the dark colors that have been popular in recent years.
The interior in which the author's approach to every detail is traced
A large brown leather sofa is perfect for a brutal men's interior
Stylish and modern repair for a comfortable life
A competent combination of colors in the interior is when every detail in it harmoniously fits into the overall ensemble. The sound of the former for a long time in oblivion takes on a rich blue color. Its combination with white and gold accents and black and white accents is welcome.
Golden notes give the interior a sophisticated glamor, and an achromatic addition allows you to balance all the components of the surrounding space, making it restrained and elegant.
An interesting idea for a spacious living room with an abundance of blue
Well-organized space studio apartment
Another fashionable color of Marsala, which is a muted aristocratic burgundy shade with brown notes. It harmoniously fits into the interior, solved with the dominance of a golden-brown sound with the addition of raspberry decor.
Color trends in the interior of 2020. Furniture and decor
Arranging a comfortable space is unthinkable without furniture. And in 2020 it will be fashionable to decorate interiors with handmade furniture. The best furniture manufacturers introduce manual craft into their technology, moving away from mass production and making their products truly unique. Also, renewed vintage furniture of classical forms, things in the spirit of the 30s, 50s or 70s, rounded decor items, patterns from the 60s and "expensive" upholstery colors are welcome in every way.
Weightless and almost invisible furniture made of transparent plastic and glass began to gain popularity again this year, but next year designers and decorators predict a real boom for her. And this is great, because transparent furniture seems to be created for small apartments: while maintaining functionality, it visually unloads the room, making it more airy and spacious.
Another decorative trend in 2020 can be safely called the development of the ceiling plane. Geometric patterns and ornaments on the ceiling can become the main accent of the entire room, and the colored ceiling will make the room bright and, of course, memorable.
The stylistics of furniture and the interior as a whole now draws inspiration from retro styles, which is expressed primarily in the geometry of forms, which take on more rounded, smooth outlines. Semicircular arches, window openings, oval inclined mirrors, book shelves in the form of arches and streamlined furniture silhouettes – these elements were present at most stands of the largest companies at all international exhibitions this year.
Architect's tip:
– Arches and arched structures are back in fashion. Smooth, rounded geometry perfectly transforms the space, gives the room softness and dynamics. Thanks to the rounded shape of the top, the arch as an element of architecture visually makes the room more elegant and spacious.
2020 Design Trends
2020 brings both a continuation of the already announced trends and fresh design ideas. Which interior trends have gone out of fashion, and which have replaced them.
Styles
No matter how interesting and non-standard the Scandinavian style and loft would be, their usual elements should already be replaced with something more original.
Varieties of the Nordic style increasingly prefer the rejection of a white interior background and replace it with ambiguous dusty shades of gray, blue, blue, mint, the color of a withered rose.
In the loft, the brick in the interior remains, but now its rough texture is painted in black, gray or white. Do not leave concrete joints. In place of brick in industrial aesthetics, raw and uneven concrete and shabby stucco come.
Maximalism, kitsch are out of fashion. An abundance of decor, a combination of different colorful prints, a mixture of styles are replaced by minimalism. But not in black and white angular space, but in smooth lines and pastel shades. Wood and matt surfaces, yellowish lighting and retro elements will be fashionable next year.
Strengthening positions are predicted by a luxurious and glamorous art deco. Characteristics of the updated style: luxurious velvety materials; enlarged wallpaper ornaments; repetition of geometric patterns in the decoration of walls, furniture, lamps, curtains; a combination of saturated colors (blue, orange, green, gold) with strict black and white colors; the inclusion of complex pink shades; a combination of dark wood panels with ornamental wallpapers; combination in the design of the bathroom black and white tiles and brass.
Color
Bright shades, glossy surfaces and metal inserts are replaced by pastel or dark. Different shades of one spectrum are combined. Full immersion in color is welcome – walls, floor, ceiling, skirting boards and furniture are selected in one color.
Designers suggest using shades of red and blue to create a "energy-efficient" environment in terms of color and add balance to an intense and over-urbanized lifestyle. One of the trendy colors in the interior is a deep blue shade of indigo, in contrast with fondant red or pale pink, in the retro aesthetics of the 80s.
The main color of 2020 in the interior according to Dulux is "spiced honey". This is a warm caramel shade, which can take a woody, sandy, amber color. Cozy and soothing, stimulating and energetic – depending on the lighting and the neighboring palette. Rich caramel tones make the room visually warmer. And in combination with white trim or white furniture, they acquire a modern sound.
Decor and accessories
Perfect imperfection. The paintings in the interior are still abstract, but now it's not just spots, but large brush strokes and traces. Carpets copy the texture of coarse stitches and strokes. Patterns and prints are replaced by textured and natural textures. The fabric itself is functional and durable.
Gold subtle elements do not go out of fashion. Thin brass inserts in the form of legs of bedside, coffee and coffee tables. This is due to the return of retro elements in the art deco style.
The furniture of the 70s comes into fashion again. Complex dirty shades of banana and mint, round shapes, wood and unusual slanting legs. Such furniture is used in Scandinavian styles.
Another trend is the use of velvet in the form of upholstery of upholstered furniture, ambiguous colors to match the main background of the space. The fabric is pleasant to the touch, rich in shades, beautifully shimmers in the sun.
The space theme is gaining popularity among manufacturers of interior accessories and decoration materials. Lamps resemble a star cluster, dark blue marble – the night sky, wallpaper – a spiral galaxy. Characteristic silhouettes are present in the design of lampshades, porcelain plates, decorative pillows.
The marine theme in interior design 2020 extends to the design of soft and wooden furniture, carpets, fruit vases. Neutral in color wallpaper featuring pearl shells easily fit into public and private rooms. Ceramic tiles in the shape of fish scales decorate the bathrooms and kitchens. The most glamorous option is in a dark blue version.
Among the trends in the interior of 2020 – brass fittings for bathrooms and kitchens. Such taps, mixers, switches add the finishing touch to the design. In concrete or marble bathrooms, they maintain a cool glow, while they add warmth to minimalist white kitchens.
In the interior design – an emphasis on transparent glass partitions, decorated with a dark metal layout. Layout pattern – strictly square or rectangular. It can be interior partitions, zoning structures, framing doorways, sliding and swing doors, French windows, shower screens.
Top Interior Design Trends 2020
What new awaits us in interior design in 2020? The combination of black and white, green accents, a mix of metals, unity with nature – this is not the whole list. On the eve of the new year, Collected Interior Design studio spoke about the main trends in interior design, and we present 7 of the brightest and most significant of them.
Neutral colors
An important place in the spaces of 2020 is occupied by neutral colors of warm shades. The favorite is gray and beige gamma. Classic colors are great for decorating walls, furniture (such as sofas) and bedding sets. Cold shades of neutral gamut are still in trend, but gradually fade into the background.
Nature and technology
An important trend in the interior design of 2020 is a mixture of two conflicting elements: technology and nature. In the modern world, scientific discoveries and innovative solutions are used to create environmentally friendly and environmentally friendly objects. Companies increasingly prefer recycled materials (old wood, recycled plastic), giving them a new life. As the trend of caring for the health of planet Earth is still actively gaining momentum, we are confident that scientists and designers will continue to collaborate to create a beautiful and sustainable home decor.
Geometric patterns
Geometric patterns preserve and strengthen the position in interior design. They easily fit into any space, regardless of style. Circles, squares, rhombuses, zigzags and rectangles – the choice is great. The main thing is not to overdo it with the use of this type of print in space. Do not decorate the interior with wallpaper, lamps, bedding, or floors with a geometric pattern. Limit yourself to one zone, for example, put diamond-shaped tiles in the bathroom, or stick wallpaper with subtle circles in discreet colors.
To masterfully combine diverse prints to create harmonious spaces is an art that can be learned. Istituto Marangoni, Europe's leading design school, offers a wide range of interior design training programs. Available options:
Pupils of schools (16-17 years old) who want to try on the role of a professional designer will be ideally suited for a preparatory weekly course Interior & Product Design.
Graduates who decide on a specialty prefer three-year undergraduate programs in Interior Design and Interior Design and Lightning.
Students who want to take a full-fledged training in interior design, but are limited in time, enter the one-year Interior Design course.
Applicants with an education or experience in design choose advanced training programs: one-year Master's degree in Contemporary Interior Design or a semester course in Advanced Interior Design.
If long-term training in interior design is not included in your plans, and updating knowledge and finding out about industry trends is simply necessary, sign up for a two-week Interior Design for Professionals course or a three-week Interior Design course.
Biophilic design
Biophilic design aims to satisfy the important human need for unity with nature in an artificially created environment. It is implemented by incorporating natural elements into the framework of modern architecture. Biophilic design is characterized by the use of wood, living plants, water, stone, metal, sunlight. Given the trend towards sustainability, more and more design firms are manufacturing interior items (chairs, tables or floors) from recycled wood. In this way, they surround a person with natural elements and preserve the principles of an environmentally friendly home.
Floral wallpaper
Floral prints are always at the peak of popularity in one form or another. However, there is a huge difference between the modern interpretation and those pink peonies on the wallpaper in the rooms of grandmothers. Bright, for example, yellow or green, contrasting colors that fill the whole space are relevant today.
Metal mixing
In 2020, interior designers will turn their eyes to a mixture of metals: silver, gold, tin, copper. These materials are perfect for making kitchen aprons, tables and other decor. The perfect combination is silver and brown metals such as iron, gold and bronze. However, it is important to stop on time. Collected Interior Design recommends not mixing more than three metals in the interior. The main thing is to find the right balance.
Maximalism
Minimalism gave way to maximalism – the embodiment of greatness. Bold, vibrant and catchy colors and patterns, flashy decor and colorful abstract paintings. Designers should be careful, because in maximalism it is so easy to cross the line, turning the original and fresh interior into a cluttered and tasteless atmosphere.
2020 Decorating Colors
As every year, the main painting firms expand their catalog with new colors and reveal which tones will set the trends in interior design. On this occasion, we set our sights on the firm that has bet the most on decoration trends in recent years, CIN Valentine.
In 2020, the leading company in the creation of paints has presented the innovations in its iconic «Color Revelation» catalog, including 8 new colors inspired by the latest decoration trends, but only one is chosen as the color of the year.
Joy and optimism characterize Pink Oyster, the perfect fusion between the energy of orange and the delicacy of pink. A bright, fresh and optimistic tone that awakens our happiest side. Personally, it is one of the tones that best fits my way of understanding life and decoration.
Right now, CIN Valentin's catalog offers 40 exclusive colors designed to highlight the beauty of our homes. They are presented in four collections that perfectly define the dominant trends in contemporary interior design: Neutral Revelation, Red Revelation, Blue Revelation and Green Revelation.
Neutral Revelation:
For lovers of neutral interiors, relaxed atmospheres and soft colors. In this collection we can find from the most current grays to a beautiful palette of browns or the always successful whites. This year it incorporates two new elegant and minimalist shades: Soft Gray # E733 and Charcoal # E734.
Red Revelation:
The warmest colors are grouped together in this collection, including the color of the year, Pink Oyster # E735 (first image). This year, it also incorporates another new shade, Red Clay # E736, a color that reflects the true essence of Red Revelation, warmth, personality and a certain degree of exoticism.
Blue Revelation:
In this collection they are grouped from calm to energetic colors. Among them, the Seaside # E740 shade stands out, taking us to the eternal summer, the calm sea and the cool breeze. Another addition is Light Blue # E739, a delicate and vaporous blue that reminds us of crystal clear water.
Green Revelation:
Green tones are grouped together in this organic collection inspired by nature. This collection evokes a walk through the forest, with its colors, textures and nuances. Olive # E737 and Rainforest # E738 are this year's new colors.
Every time I discover the new shades, I feel like changing the color of all the walls in my house, doesn't the same thing happen to you?
Decorating Colors of 2020
Today we bring you a selection of colors that are causing a furor in interior decoration. This range of elegant colors above all, combine with the expressiveness of other elements to give you all the glamor you have dreamed of.
How color makes spaces elegant
Elegance is defined as a distinctive quality of that which is graceful, harmonious, well-made and stands out for its simplicity and effectiveness. When we see it this way, it is not difficult to interpret that elegance, contrary to general belief, does not depend on luxury; but, that is merely the beauty expressed in the clearest way. To understand how colors express elegance, let's start by remembering that decoration is founded on harmony. In it, shapes, sizes and colors combine to influence our mood in a positive way, and color serves as the common thread of her aesthetic discourse. Therefore, color is the basis of any effect you want to achieve, including: the elegant appearance.
The house is always an aesthetic experience
Giving an emotional connotation to home decor is not a whim. Reality tells us that all the elements that participate in the decoration: textures, glitters, colors, sizes and shapes, speak to us about vital sensations. The human being connects physically and emotionally with the place they inhabit, it is natural the need to be identified. Colors, for example, define us, have idiosyncrasy, personality and vibrate at different rates. If, as we have said, elegance is harmony, these colors stand out for generating calm and joy; they are, consequently, the most elegant of the range. Get to know them here:
Range of shades derived from red
Rosewood or old rose is a color from the pastel range, to give it prominence it is best to use it accompanied by opaque golden touches such as bronze. The environments where pink is best are the rooms. But not because pink is a tender color, it doesn't necessarily have to look childish. For this color, light toned hardwood floors are excellent.
Burgundy is one of the most elegant colors to use; without care it might end up looking dated. To make it look very contemporary, it is better to select a very dark carrubio wine, and never combine it with golds that make it outdated. Better accompany it with silver accents in trims, curtains or details such as handles.
Decorating colors 2020. Range of greens and blues
The grayish mint color fits many decorative styles, in a classic deco, you can put the cheerful touch without breaking the harmony of vintage tones. When combined with shiny silver (stickers and mirrors), its elegance is sublime. Another trick to give it a lot of glamor is to use mirrors, mirrored furniture is an excellent choice.
Turquoise blue, throughout its extensive range, is a divine color. Combining it is very easy, since containing green and blue can create contrasts and harmonies with warm and cold tones. But today, the time turquoise is one whose smoky look lends itself best to creating more contemporary settings.
This color is a mix of pure navy blue with shades of matte black. It is a color that creates an immediate sense of depth, because it refers us to the idea of space. On the walls it is opulent if mixed with bronze or copper; in the curtains and upholstery it is beautiful with striped designs.
Prussian blue looks like a blackish turquoise. It is very material, regal and striking; by itself it can constitute a decorative element. Looks radiant mixed with raw tones and natural fiber fabrics. If you want to make it more elegant, just combine it with silver chrome elements and give it lights with a lot of glass.
Modern neutrals. Home decorating colors 2020
Matte black or suede black
Of the elegant colors, black – although not a color but a value of darkness – is the top of all wall paint options. However, it is a color that must be used with a lot of previous study, since it eats all the light. The matt black finishes, due to the lack of shine, have a soft suede texture. To use it without margin of error, the ideal is to detect areas, elements of architecture or a wall where it shines without obstructing the lighting.
The taupe, taupe or mink color, especially its lighter versions, is always at the forefront of elegant colors. A decoration in this shade of grayish brown will go well with different shades from the same range. This walk of sensations will be enough to create a sober, balanced and ostentatious appearance. It is best to combine with matte and silky whites in black curtains and accessories; for example, the curtain rods, the carpentry and the taps in the kitchen and bathroom.
Flawless white, the king of elegant colors
White is the absolute outline of sophistication, the translation of light; however, it is very important to note that white is very difficult to use. The thing is, an all-white decor can feel like an office setting. To counteract this image, warm materials must be incorporated, such as wood and stone. The natural beige and gray tones of wood and stone greatly enrich these environments. If you also add wool and cotton fabrics to chairs, hammocks or down, the deco generates vibrations more lavishly sober.
New Design for 2020
We started a new decade and with this the decoration for this 2020 is daring and conciliatory. Without neglecting the predominant nature in recent years, wood and natural stones are added to the trend, in addition to other technological pieces that make life easier.
Decorating a house or apartment can be a fun task and finding the style that fits our tastes and makes us feel comfortable can often be overwhelming. But with some of these examples, you can get inspiration and ideas to start small, plan your new kitchen, living room, or even just a small corner of your home. Find your own inspiration among these 10 trends, there is something for everyone!
Japandi
It is the mix between Japanese decoration and Scandinavian or Nordic style. It is not about sleeping on the floor or putting rice paper screens, but rather orienting your decoration with oriental nuances and adding the warmth of Scandinavian decoration.
Both styles combine simplicity and functionality as the main axes of decoration. A quiet way of life connected to nature, where bamboo, wood, white color in all environments and slightly lower than normal furniture stand out, which encourages connection with the "earth", according to the Japanese philosophy.
Among the accessories in this style, plants and handmade ceramic pieces stand out. Each piece is chosen in clean and minimalist lines, finding small details in them.
Classic blue and its derivatives
It is the official color of the year 2020 chosen by Pantone .  Blue is a classic color in interior decoration, as it provides elegance and simplicity at the same time. This color, in essence, gives the human being the feeling of calm, confidence and connection. It is a gentle color, giving the spirit a sense of peace and tranquility, inviting us, many times, to take refuge in spaces where this color predominates.
Blue can be present in every room in your home, from ceilings, walls, sofas, bedding, and even kitchenware. The versatility of this color leaves him, by far, as the favorite of this year.
Beige color
In interior decoration it is the new white. The beige color is a color that connects with nature and gives warmth to any space. The wide palette of colors offered by this color ranges from sand color to the softest chocolate color. Generally, it is used in textiles, wall colors and you can add it to the table or to bedding, since it is a neutral color that combines with many other colors.
Walls with personality
Continuing with the theme of colors, the trend for this 2020 is strongly marked by adding life to those walls that usually have neutral tones. The ideal is to use up to 4 colors, mixing them with textures, baseboards and moldings. It is as if the walls speak and, without a doubt, will give a focal point to the space you want to highlight. All eyes will go there.
Charming ceilings
Not only the walls will be fashionable, the ceilings will also be the protagonists this 2020, so the invitation is to always look up. Beams, moldings, colors or a large lamp are the main actors in this trend.
Of course, be careful not to overload it, since most are not used to decorating this part of the house. Keep in mind that the walls must talk and be in harmony with the ceiling. You can start with neutral tones or wallpapers and, as an idea, an ideal option would be to start with a child's room, he will surely love it.
Kitchens all in black
It is a brave and daring trend, not to say drastic. Not only appliances can be black, but everything in your kitchen: the sinks, the faucets and the countertops. This modern bet comes to consolidate black as a tone that can be present in all environments.
A black kitchen, in addition to being modern, provides a touch of elegance and sophistication. Experts recommend using the color black in places with enough lighting, however, if this is not your case, you can mix it with textures and materials that bring light and warmth to the space, such as wood. Industrial materials also look good on a black kitchen, examples are steel and concrete. Also, the green, gold and bench tones are the ideal accessories to give life to a kitchen in which black prevails.
Smart home
If we spend most of our time enjoying our home, smart furniture and appliances are a perfect match. The idea of using them is to give us a hand in daily tasks, making them true assistants in our day to day. From telling us when a food is about to expire, to furniture that is capable of charging our cell phones without the need for cables, these are just a few examples of the wonder of technology that we can have in our homes. But, without a doubt that the one that has taken all the attention this year is the robot vacuum cleaner . Imagine being in the office and from there activating the vacuum cleaner of your home because in the afternoon you will have visitors. Amazing, right?
Today, technology manufacturing companies have been concerned that the appearance and aesthetics of their products increasingly speak to home decor. In the past, household appliances used to always be oriented to the same shades. However, today the decoration has also taken over this space, the designs are increasingly permeable to the style you choose for your environment. This trend of building a smart and functional home is far from over. With each passing year, household appliances and accessories acquire new functions that gradually make them indispensable elements for us.
No to plastic
Every time, and with great happiness I say it, it is more frequent that people are highly aware of the environment. Preserving and caring for our planet is a trend that several companies have adopted, so it is common to find products aimed at sustainability. However, one of the great problems of this century is the excessive use of plastic. Reducing the use of this material is one of the great challenges we have for this decade.
Today we have a wide variety of products that replace all the plastic elements in our home and this trend also reaches the world of decoration. Cloth bags, utensils and bamboo dishes in the kitchen are some practical examples that you can apply to your day to day. In strictly decorative terms, ceramic and glass containers and natural fiber rugs are some eco-friendly examples that you can start using. The idea is to reduce, as much as we can, our environmental impact.
Give it a new use
Hand in hand with the previous trend, retro or vintage decoration has more presence than ever. The 3Rs of decoration: Recover, Reuse and Recycle prevail strongly in the world of decoration. Recovering disused furniture to give them a new life and avoid buying a new one, is a trend that, yes or yes, will continue.
Start your imagination and relive those furniture that your grandparents no longer use. Without a doubt, they will be pieces worthy of admiration within your home, which will not go unnoticed and which will have that sentimental value so difficult to achieve today when everything is disposable. And the most important of all this is that you will be helping the planet.
Velvet
After several years disappeared, this extra soft textile returns to our homes with more force than ever, taking over furniture, cushions, bedding, curtains and headboards. And it is that, for some, velvet delivers that benefit of elegance and luxury to the environments. The wide variety of colors in which this fabric can be found makes it one of the most adored materials by designers. The key is to know how to incorporate it, mix it and use it in the right amounts, since excess velvet usually saturates the spaces.
Home Design Trends 2020
The home design trends for 2020 are beginning to come to us like fresh air. There are many publications that begin to show the stakes of the great decoration houses for the next year.
We want to make a summary of everything we have seen so far, so that you can get an idea of what you can include in the decoration of your own home. Ideas ranging from the color palettes to be used in 2020 to decorative styles that will predominate.
Trends in wall decoration 2020
Did you know that you can receive FREE estimates from decorators and interior designers in your area? You only have to complete this form and you will receive up to 4 free and no-obligation quotes.
Walls are still key in decoration for 2020. We will continue to see great paintings or compositions with photographs, but also wallpapers. Yes, the wallpaper seems that it does not want to leave our lives, and the truth is that we do not care in the least, but the opposite, because it is a most useful and colorful resource to give life to our walls. They also continue to take powerful colors.
Now there are nuances. In this new 2020 the composition will take a lot. In other words, different walls in the same room. Some with wallpaper and others with paint (or the same wall with paper and paint), walls with two, three or even four colors. Even the half stone half pastel walls.
Fashionable colors for 2020
We already know that Pantone always has a lot to tell us in this, but it is not the last word. There are colors for salons that are trendy without Pantone having anything to do with it. In this 2020 it seems that the closest orange to yellow, a powerful orange, vibrant and full of energy, will come to our home.
It will not be the only color that we will see in decoration catalogs. In textiles and accessories, the beige color will also have a resurgence. An earth tone palette will greatly benefit from this color. Colors like soft chocolate or sand will spread on walls and textiles. Yes, the powerful orange we were talking about before can easily enter as an accent color. And yes, because regardless of the home design trends for 2020, the 60-30-10 color rule remains in force.
More functional furniture
In 2020 functional furniture will be prioritized. It is not that before they were not seen, but it is that now this functionality takes a further step. We see the presence, with more force than before, of smart furniture. In houses like Ikea they are already working on them (you can take a look at the New Ikea Catalog 2020 ). What do we mean by smart furniture? For example, bedside tables, lamps or desk tables that, in addition to decorating and being functional, are capable of charging our mobile phones or tablets.
More home design trends 2020: curvy lines
Another novelty that seems to be imminent is that of curved lines. Rounded and sinuous shapes that give a feeling of movement. We can perceive these curved lines in ceiling lamps, for example. Yes, now when looking at the ceiling, we will see fun curved lamps with different materials.
We will also find curved lines in other elements such as chairs, sofas, storage furniture or even in toilets and bathtubs.
Japandi: home decoration trend 2020
As for the decorative styles, we already know that we can currently choose from an endless number of options. However, it should be noted that the Japanese style will continue to be very present. Oriental touches but mixed with Nordic aesthetics. It's possible? Yes, thanks to japandi. It is a style that perfectly combines Scandinavian decoration and oriental settings. Minimalist, simple and functional lines.
What did you think of the proposals? What do you like most about the home design trends for 2020? We would love to read you in the comments… And as always: Thank you very much for following us!
Finally, when decorating your home this year, here is the major design trend to keep in mind and good luck to you.
Which of these trends is your favorite? Tell us which is your favorite.