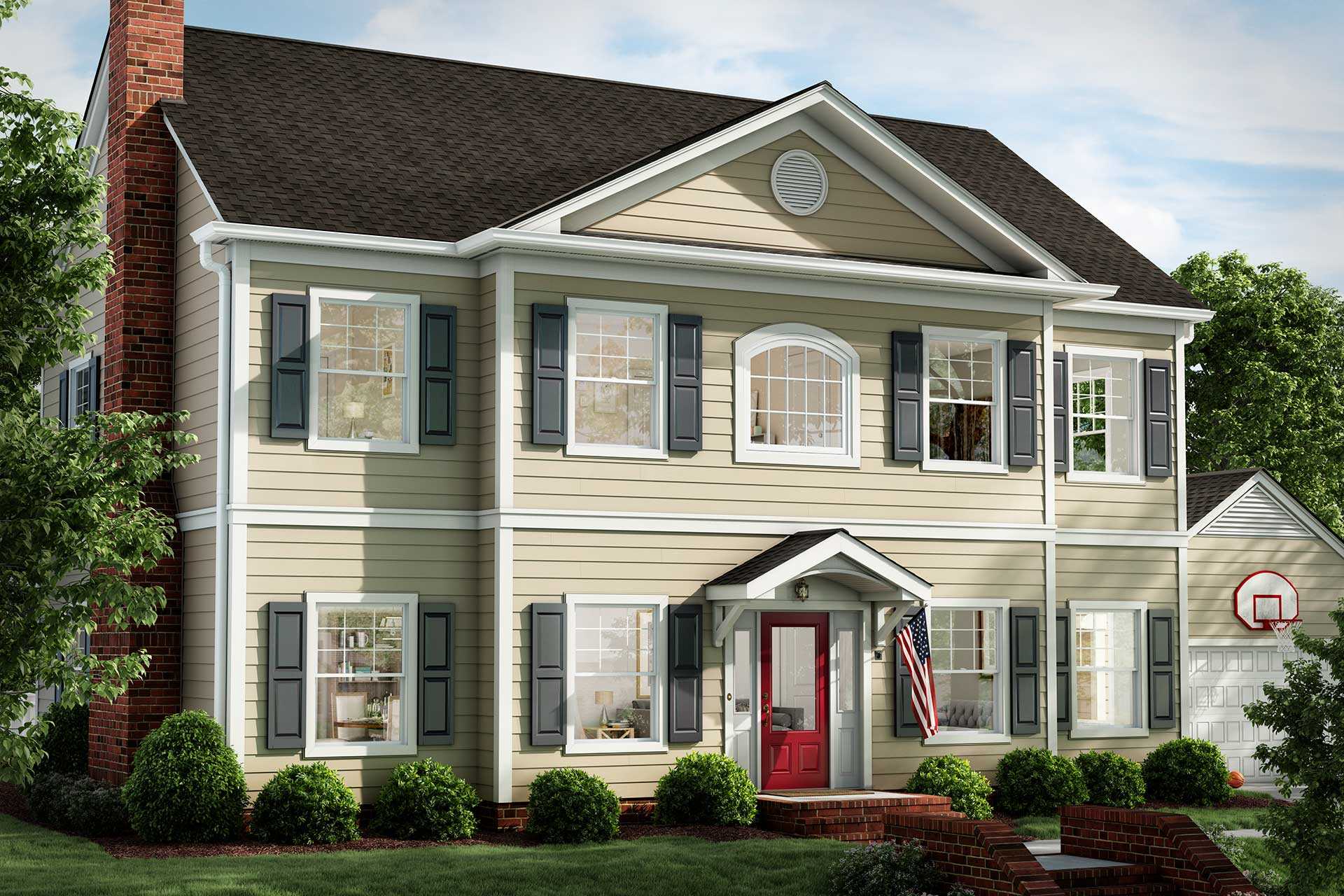 Outside Influences: 2020 Exterior Design Trends
5 ways to transform your home to reflect who you are today. You've spent the
5 ways to transform your home to reflect who you are today.
You've spent the winter cooped up and dreary. It's time to come outside and play. Let's get a little fresh air and explore new ideas to freshen up your home's exterior.
From garden designs to patio water features to solar energy ideas to new looks for garage and entry doors, this could be the year to maximize your outdoor assets.
1. Not your garden-variety garden ideas.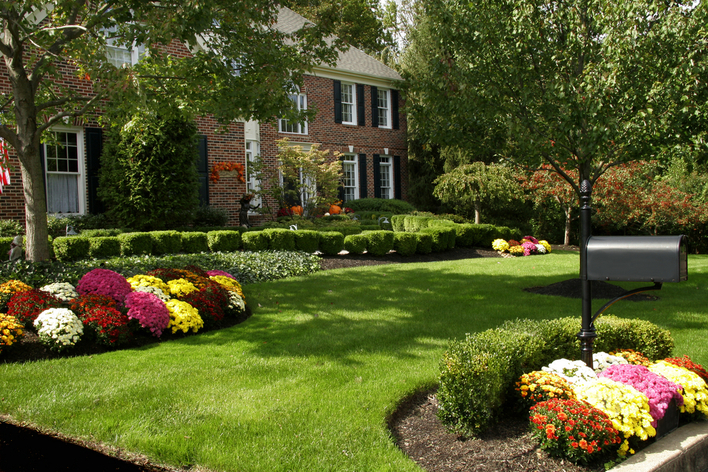 Even if your yard is small, you can dress it up with flowers and foliage that produce color and character. Do you have a mailbox on the street? If so, plant a few tall perennials around the post along with some colorful annuals. Or perhaps train a pretty climbing plant, like clematis, to add interest and put a smile on the mail carrier's face.
Turn a bare exterior house wall into a garden wall with climbing plants affixed with a few hooks that you can prune in place throughout the summer. You can even train some varieties of trees against a wall, using wire to keep them close.  
If you're marking out a new garden area, give it some gentle curves to add depth and interest. Use a wide variety of plants that add color from spring into fall and winter. Or, you can use an assortment of shrubbery with varied textures, colors, and height. Don't be shy about placing container plants within the garden for height and flexibility of plantings.
And never forget, you can create an entire garden and fabulous opening statement to your home with window boxes and planters. Keep them updated with new plants throughout the season. Insert a few small, fresh-blooming plants once older ones have lost their luster.
2. Outdoor patios. Bring the party outside.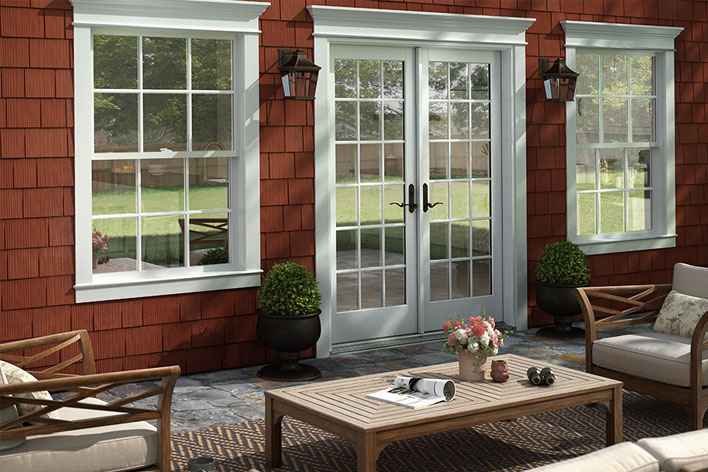 Patios and decks add so much charm and living space to a home. The trend for outdoor kitchens, fireplaces, pools, and whirlpools is enticing. However, you can get a very similar effect by adding a fire pit or fire bowl, a gentle-sounding water feature or fountain, or a simple outdoor dining set with plenty of mood lighting. Any outdoor space is enhanced with a few candles, lanterns, a string of twinkle lights, or the popular vintage café string lights.
Custom-built pergolas or arbors can create a charming sense of "place" and shade. Do-it-yourself privacy can be created by recycling existing items such as old shutters for use as a wall. Hang a few plants on the side and surround them with colorful planters.
Make sure your patio entry is inviting inside and out. One idea to consider is to replace an outdated door with a hinged patio door to frame your patio view year-round and create a grand entrance.
3. Put the sun to work for you. Save with solar energy.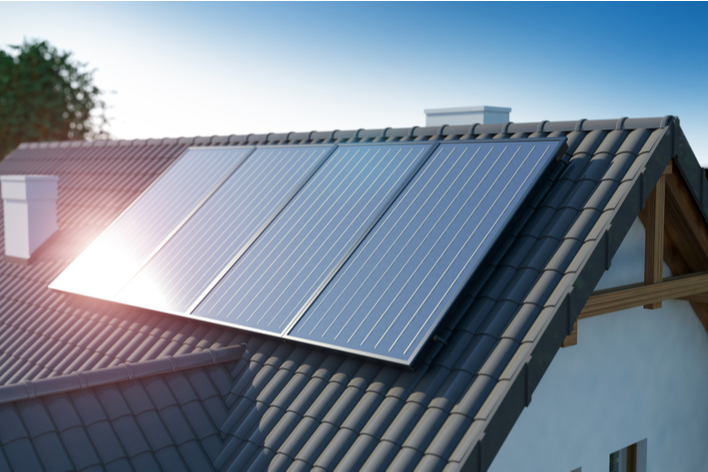 The sun never takes a day off – even when it's raining, so put it to work for you. Perhaps you've been considering solar panels to increase your home's energy efficiency. The initial cost can be high, but if you plan to live in your house for years, you can earn that back from the energy savings, and they can also be a selling point.
The sun can work for you in other ways, too. Plant a few trees on the west side of your home and let the sun and rain work its magic. It won't be very long before they provide shade in the summer and allow the sun to shine through to help heat your home in the winter, not to mention the added beauty and curb appeal that trees can provide.
Solar lighting is a simple way to dress up your lawn, trees, and walkways. These lights are so easy to use. Just stick them in the ground and let the sun do the rest. Much more affordable and flexible than installing electric lighting.
4. Front door ideas: A coat of paint or a complete do-over?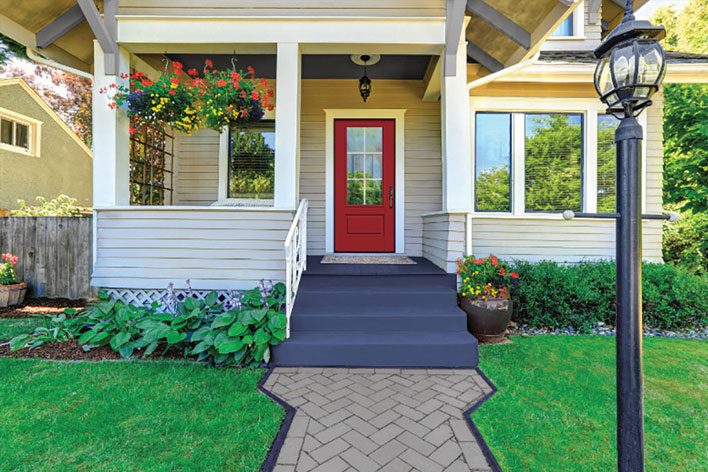 Entry door trends are on the rise, with so many options available – from traditional to modern to glass panels to stained glass. Now may be the perfect time for a change.
A simple coat of paint can make all the difference for an existing exterior door. Pair it with a new trim color and coordinating shutters, and you have an easy face-lift for your home. Trends in door colors include bright turquoise, red, or yellow, but a glossy black can make just as much of an impact.
Maybe it's time to replace your door with one that makes a better statement and increases energy efficiency. Entry door designs can add charm inside and out. Multi-pane windows allow sunlight to flood your foyer.
You can even add sidelites and transom windows to multiply the effect. And the new mid-century options give you a 1950s vibe with 2020 energy efficiency.
5. Garage doors: Big door. Big statement.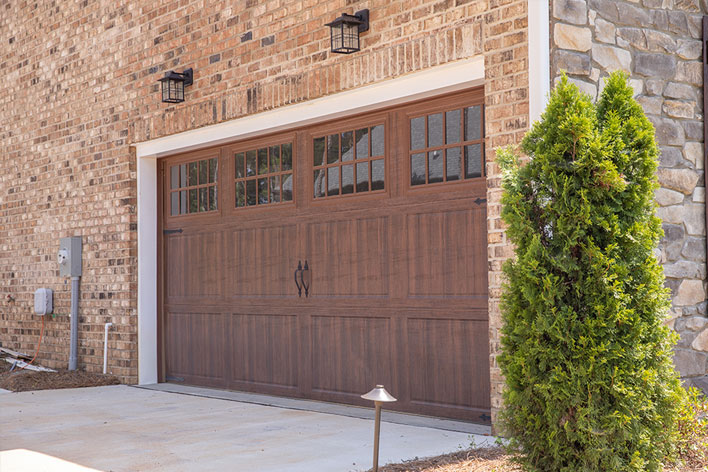 What's new in garage doors? Just about everything. With new window panel designs for modern homes and carriage door designs for more traditional homes, this transition adds some long-awaited style to these big behemoths.
As so much of a home's façade is taken up with a garage door, this is definitely a home update to consider. It will surely add curb appeal and provide a good return on investment. A home's architectural features, including the garage entry, should blend with the rest of the house — sizes and shapes should be consistent with windows and doors.
Another thing to consider is that the insulation qualities of new garage doors can make your garage area more livable for you, your workshop space, and your beloved cars.
As America's largest exterior remodeler, you can trust your local Window World to help turn your home into your family's pride and joy. We'd be happy to discuss your ideas for new doors, windows, siding, and shutters. Contact us for a free consultation and quote. Let your home's exterior be a true reflection of your inner style.